Monday, July 24, 2017
SU's Kolick Earns NIH Summer Internship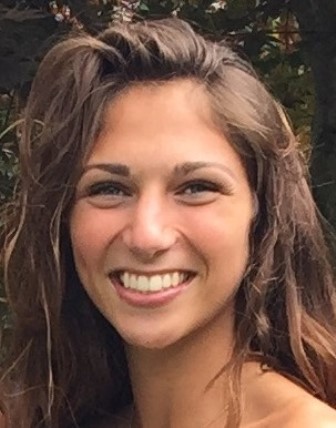 SALISBURY, MD---While many of her classmates are spending time with friends back home, going on vacation or hanging out at the beach this summer, Salisbury University senior Melissa Kolick is participating in autopsies, working with physicians and scientists in laboratories, and observing surgeries in the operating room.
And she couldn't be happier.
The medical laboratory science (MLS) major from Mt. Airy, MD, was accepted out of thousands of submissions nationwide to participate in the National Institutes of Health (NIH) Summer Internship Program. She was just the second SU MLS student selected in the program's history.
After applying, Kolick was encouraged to reach out to the principal investigator in whose laboratory she wanted to work. Though placement with that lab is not guaranteed, it can help applicants get their feet in the door, she said.
Kolick was assigned to the Laboratory of Pathology (LP) of the NIH's National Cancer Institute (NCI) in Bethesda, MD, one of the NIH's 27 agencies. The LP provides diagnostic pathology services for all NIH patients. LP clinicians and scientists conduct collaborative and independent health research. There, she is spending two months under the direction of Dr. Joseph Chinquee, clinical manager and section head of the laboratory's histopathology and biorepository sections.
There, Kolick is experiencing the clinical operations of a functioning medical pathology laboratory, whose primary mission is to research diseases affecting Americans. LP pathologists review tissue samples from patients nationwide, then continue to provide diagnostic support when patients are admitted to NIH on research protocols.
On any given day, Kolick may shadow physician's assistants (PAs) while they dissect organs and accompany pathologists, as physicians view tissue under powerful microscopes. She is able to sit in on autopsies and patient case reviews with clinicians or accompany PAs into an operating room where tissue samples are biopsied or resected from patients.
Participants learn from the PAs as they conduct their daily work. "They're all very thorough in explaining things to us," Kolick said.
Interns also are involved in the quality assurance and performance improvement process. Kolick had the opportunity to write a quality management plan for a new quality indicator for the LP. For this project, she did extensive literature review for scientific publications, conducted statistical analysis of the LP's tissue archives, and researched evidence-based best practices to determine the best methods to maintain an accurate inventory and accountability of the archives.
In addition, participants required to conduct a research project and present their findings on a poster when the eight-week internship ends on July 28. Working with one of the center's residents, Kolick is examining pancreatic cancer biomarkers in tumor tissue.
So now that Kolick has had hands-on experience, is medical research something she would like to do as a career?
"I definitely would consider it," she said. "It's always developing, and there are always new discoveries. There is never a down time for research."
For more information call 410-543-6030 or visit the SU website at www.salisbury.edu.