Monday, July 17, 2017
SU Art Galleries Hosts Youth Workshop August 14-18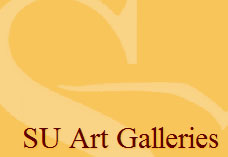 SALISBURY, MD---Salisbury University Art Galleries (SUAG) hosts a weeklong summer youth installation workshop for children ages 6-12 from 9 a.m.-2 p.m. Monday-Friday, August 14-18, at SUAG Downtown in SU's Plaza Gallery Building, 212 W. Main St.

Participants learn about the foundations of abstract and conceptual art, including exploration of ways nature, sound and space may be combined with painting, drawing, sculpture and installation. Projects involve all five senses through activities including driftwood sculpture, tapestry dying, abstract drawing, color drumming, painting through sound (and directly on walls) and installation.

Students share their creations during that week's 3rd Friday celebration, hosted by the Salisbury Arts & Entertainment District on the Downtown Plaza, adjacent to the Downtown Campus, from 5-8 p.m. August 18.

Cost is $120 per child. Lunch is provided daily by MayaBella's Café and Pizzeria. Free two-hour parking is available in the city lot across from the Gallery Building, accessible via Market Street.

To register visit www.eventbrite.com/e/summer-youth-installation-workshop-tickets-36182149784. For more information call 410-548-2547 or visit the SU Art Galleries website at www.suartgalleries.org.