Friday, March 31, 2017
SU's Global Peacemaker Lecture Series Continues April 3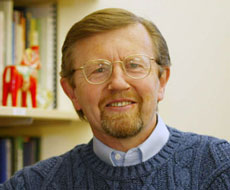 SALISBURY, MD---Dr. Mark Umbreit, founding director of the University of Minnesota's Center for Restorative Justice and Peacemaking, is the next speaker in the Salisbury University Conflict Analysis and Dispute Resolution Department's Global Peacemaker Lecture Series.

His presentation, "Restorative Justice: a Social Movement in the Global Community with Increasing Impact," is 5:30 p.m. Monday, April 3, in Perdue Hall's Bennett Family Auditorium.

For the past three decades, Umbreit has served as a consultant and trainer for the U.S. Justice Department. He recently completed work as a senior international consultant with the United Nations Development Program and the Ministry of Justice in Turkey. He also was elected — and recently reelected — as the founding president of the National Association of Community and Restorative Justice.

Admission is free and the public is invited. For more information call 410-677-6740 or visit the SU website at www.salisbury.edu.