Monday, February 20, 2017
SU Community Members Honored with Scientific Species Naming
SALISBURY, MD---The late Sam Dyke and Ron Gutberlet, both of Salisbury, recently were honored with naming tributes of two newly discovered species of Arthonia (lichen) on pines in the Mid-Atlantic Coastal Plain.

Authors James C. Lendemer and David Ray published their findings of these species in the latest issue of The Bryologist, published by the American Bryological and Lichenological Society, Inc.

These two new species, Arthonia samdykeana and Arthonia gutberletiana, were named in honor of Sam Dyke and Ron Gutberlet, in recognition of their many contributions in the conservation and citizen science community.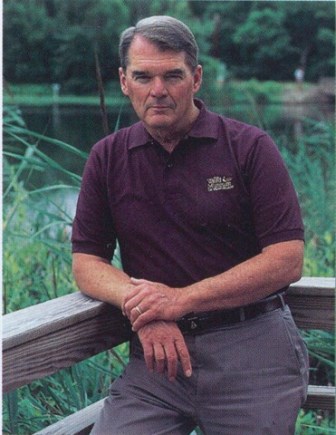 The epithet of Arthonia samdykeana honors Samuel H. Dyke (1933–2014). Dyke had a long and influential life as a conservationist. His early career was spent working as a forester within the pine dominated woods of the Delmarva Peninsula, where he honed his skills as a naturalist—something he continued to build on into his 80's, and most notably as an avid observer of birds.
His love of birds similarly was displayed through his 40-year involvement with the Ward Museum of Wildfowl Art, Salisbury University, where he served as board chair and curator. Dyke also helped broker significant land deals that allowed The Nature Conservancy to accomplish watershed-scale conservation and biodiversity protection objectives on the Lower Eastern Shore of Maryland, centered on Nassawango Creek, for which he received the organization's Conservation Achievement Award.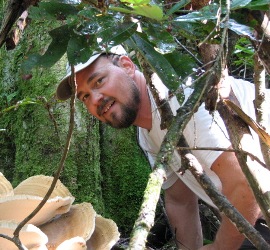 The epithet of Arthonia gutberletiana honors Ronald L. Gutberlet Jr. (1966–2015). Gutberlet was an associate professor of biology at Salisbury University, where his studies centered on the natural history of birds and herpetofauna on the Eastern Shore.

Despite his life and career being cut short by illness, he still had a substantial impact on both his students and the regional conservation community. He liked to get people outdoors and was gifted at sparking their interest in the natural world that he loved. In addition to his academic duties, Gutberlet held leadership positions in the Tri-County Bird Club and Maryland Amphibian and Reptile Atlas Project.

The Ward Museum commemorates this achievement with a special presentation 4 p.m. Friday, March 10. As part of a previously scheduled workshop on citizen science and biodiversity, the authors of the paper will share details of their discovery and how these species are part of the Eastern Shore coastal ecology.

For more information visit the Ward Museum website at www.wardmuseum.org.