Thursday, February 16, 2017
Center for Lifelong and Extended Learning Presents 2017 Girls Innovation Academy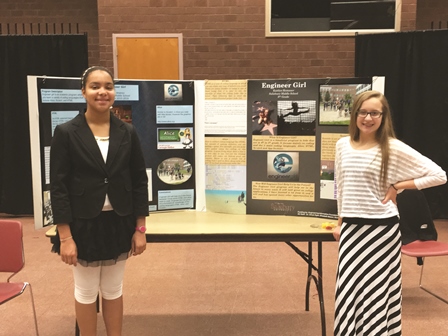 SALISBURY, MD---This summer, Salisbury University's Center for Extended and Lifelong Learning (CELL) presents the 2017 Girls Innovation Academy @ SU.

The program, for girls entering sixth, seventh or eighth grade, is scheduled for three weeks: June 19-23, July 17-21 and August 14-18.

Sessions are 9 a.m.-4 p.m. daily. Participants are supervised before and after sessions at SU's University House. Drop-off time is 7:30-9 a.m. Pick-up time is 4-5:30 p.m.

Participants will learn age-appropriate computer coding, web design, media tools and communication software to empower them to solve problems and expand their technology skills. The academy enhances competence and confidence through engaging, applied projects tackling real community issues.



Led by Dr. Chrys Egan, SU associate professor of communication arts, highlights include an exploration of the University's sustainability initiatives and travel to off-campus sites, such as NASA's Wallops Flight Facility and regional high-tech businesses, to learn about technology in action.

The academy culminates with a lunchtime presentation on campus and a poster session at the Salisbury Arts & Entertainment District's monthly 3rd Friday celebration in downtown Salisbury from 5-8 p.m. August 18. There, participants will use their newly developed leadership and computer skills to show the results of their summer sustainability projects.

Cost is $495 for the three-week course. To register, visit the CELL website at www.salisbury.edu/cell. For more information contact Molly Riordan at 410-543-6090 or cell@salisbury.edu.