Friday, January 27, 2017
SU's Trenary Publishes in 'Community Works Journal'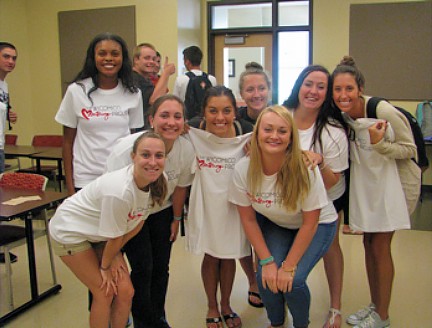 SALISBURY, MD---"It is never an easy venture to motivate students to become mentors," according to Melany Trenary of Salisbury University's Communication Arts Department. "The benefits must be explained, and the task must be related to course goals and grades."

Once students are in mentor positions, however, they quickly learn that the benefits far outweigh any negative perceptions they may have had.

Trenary shared her experiences recruiting SU students as mentors to public school students in the article "the Rewards of Mentoring," recently published in the Community Works Journal.

In addition to providing grade-based incentives for mentoring, Trenary also encourages the students to think critically about what they can accomplish through the task by asking questions such as, "Do you currently feel engaged in your local community?"

Trenary places between 25 and 70 SU student mentors in local schools each semester, with a 10-hour commitment spread over 15 weeks. Following their placements, students have reported an increase in patience and tolerance levels, a greater amount of introspection and, in some cases, a desire to continue mentoring even after their assignment has been completed.

"I challenge anyone who has never given mentoring a try to get involved with a local mentoring program," Trenary said. "I believe you will be amazed at the life you change, and it will probably be yours."

For more information call 410-543-6030 or visit the SU website at www.salisbury.edu.