Friday, January 27, 2017
SU Announces 2017 African American History Month Series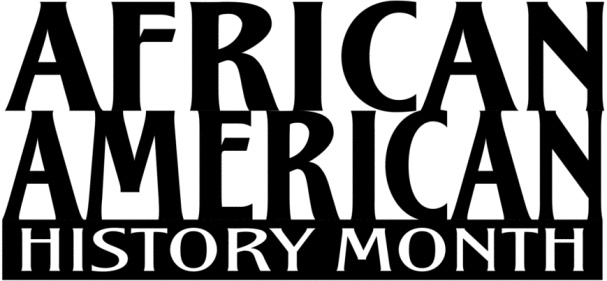 SALISBURY, MD---From a new Smithsonian museum in Washington, D.C., to the Eastern Shore's Rosenwald Schools project, to the promise of urban charter schools, Salisbury University's 2017 African American History Month celebration in February and beyond explores "The Crisis in Black Education."

Deborah Salahu-Din, a Salisbury native and specialist with the Smithsonian Institution's National Museum of African American History and Culture, keynotes the series 7 p.m. Thursday, February 9, in the Wicomico Room of the Guerrieri University Center. Her presentation examines the important role of the Smithsonian and other African American museums in building bridges that can help resolve conflict and avert cultural clashes. SU's Gospel Choir joins Salahu-Din for this event.

SU's Edward H. Nabb Research Center for Delmarva History and Culture hosts the exhibit "When Communities Come Together: African American Education on the Eastern Shore" in the Patricia R. Guerrieri Academic Commons' first-floor lobby through Wednesday, May 31. In conjunction, a screening of the documentary Rosenwald: the Remarkable Story of a Jewish Partnership with African American Communities is 7 p.m. Thursday, March 9, in the Guerrieri Academic Commons Assembly Hall. The film tells the story of the partnership between Booker T. Washington of the Tuskegee Institute and Julius Rosenwald, president of Sears, Roebuck & Co., to build state-of-the-art schools for African American children throughout the South.

SU Dining Services' annual Soul Food Dinner is 4:30-7:30 Friday, February 10, in the Commons. Jazz musician Bernard Sweetney performs. Cost is $12.98, $7.87 for children age 5 and under.

Dr. Aston Gonzalez of SU's History Department leads the workshop "Finding the Ancestors: Tracing African American Genealogy" 7 p.m. Monday, February 13, at the Edward H. Nabb Research Center for Delmarva History and Culture in the Patricia R. Guerrieri Academic Commons. He discusses how families can learn about their genealogy through online sources, archival research and other means, as well as some of the common obstacles African Americans encounter when attempting to reconstruct their histories.

SU screens the 2010 documentary The Lottery 7 p.m. Wednesday, February 22, in Fulton Hall Room 111. A discussion follows. The film chronicles four children's efforts to win admission to one of the best schools in New York by entering a lottery, underscoring the crisis in public education while making the case that any child can succeed.

On Thursday, February 23, a panel of educators and researchers discuss "Addressing the Crisis in Black Education" at 7 p.m. in the Wicomico Room. Panelists include Drs. Anjali Pandey of SU's English Department and Brandi Terrill of the Teacher Education Department, as well as Dr. Noliwe Rooks, author and associate professor of Africana, feminist, gender and sexuality studies at Cornell University; and Dr. Christina Collins, author and lead researcher and policy analyst at the United Federation of Teachers.

SU student leaders Brian Anderson, Amani Bouyer, Donovan Mack, Markiera Saunders and Cearrah Sherman discuss their experiences navigating K-12 education in private and public institutions during the panel discussion "Student Perspectives on Black Education" 6:30 p.m. Tuesday, February 28, also in the Wicomico Room. In addition, they consider the challenges many African Americans face when pursuing college degrees, as well as SU's successful efforts to promote diversity and inclusion.

Related events beyond February include SU's annual Multicultural Student Leadership Summit 8 a.m.-3 p.m. Saturday, March 4. The Multicultural Student Services Office holds this opportunity for local high school students to learn about the college application process and for college students to refine their leadership skills. Admission is $25 for non-SU students.

Events culminate on Friday, April 14, with a performance by the African Heritage Dancers and Drummers 6:30 p.m. in Holloway Hall Auditorium that reveals the historical and cultural significance of African diaspora rhythmic patterns and movements.

Sponsored by the SU African American History Month Committee, Multicultural Student Services and Cultural Affairs offices, SU Libraries, Nabb Center, History Department, Charles R. and Martha N. Fulton School of Liberal Arts Public Humanities Committee, the Faculty Learning Community on Teaching Diversity, and University Dining Services, admission is free unless otherwise noted. The public is invited.

For more information call 410-548-4503 or visit the SU website at www.salisbury.edu.