Monday, November 21, 2016
Salisbury Youth Orchestra Performs Annual Winter Concert December 15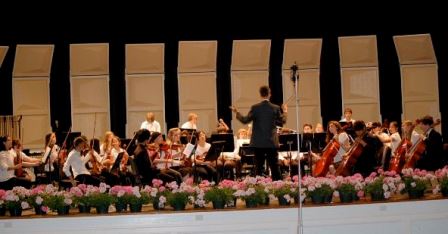 SALISBURY, MD---The Salisbury Youth Orchestra (SYO) performs its annual Winter Concert 7:30 p.m. Thursday, December 15, in Salisbury University's Holloway Hall Auditorium.

Conducted by Dr. Jeffrey Schoyen, the orchestra includes student musicians ranging from elementary school to high school seniors throughout the Eastern Shore. Also performing is a new SYO Middle School Orchestra, conducted by Lisa Adams.

Selections include songs by Edvard Grieg, Leroy Anderson, Saul Feldstein and others, as well as an original work by SYO member Lila Quillen. The SYO's percussion, flute and horn ensembles are featured.

Admission is $5 for adults, $3 for seniors. Children under 12 and SU ID holders are admitted free. For more information call 410-548-5588 or visit the SU website at www.salisbury.edu.