Friday, October 28, 2016
American Society of Clinical Laboratory Science Recognizes SU Research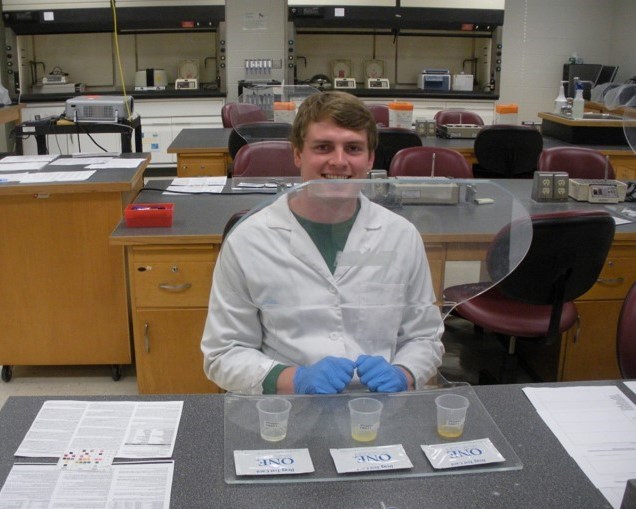 SALISBURY, MD---The American Society of Clinical Laboratory Science recently published – and honored – research about over-the-counter drug test devices conducted by a Salisbury University professor and students.

Their article, "OneScreen Drug Test Devices: Adulterant Effects and Untrained Subject Use," appears in the Winter 2016 Clinical Laboratory Science journal. The project also earned the 2016 Scientific Research Award – Honorable Mention at the Society's annual national meeting. The award recognizes the development of research on such topics as test methodology, quality control and instrument development.

"We evaluated two potential problems with these drug testing devices: how they perform with specimen adulterants, and how untrained subjects use the devices and interpret the results, including identifying possible interferences and false negatives," said Dr. Diane Davis, chair of SU's Health Sciences Department and director of the Medical Laboratory Science program.
She collaborated on the project with two students from SU's Honors College: Emma Albrittain, a 2014 medical laboratory science graduate from La Plata, MD, and Kyle Bowen, a 2015 biology graduate and current respiratory therapy major from Hebron, MD.
They conducted the research in SU Medical Laboratory Science facilities in two phases. Albrittain tested 11 different substances that subjects might try to place in urine specimens to attempt to beat drug tests. She found that most failed at causing a false negative and/or were detectable by an analyst. Since these drug testing devices are available to consumers, Bowen recruited 16 student volunteers to test three specimens each using the devices as they would if they had purchased them. Although the devices are designed for easy use, the subjects failed to notice signs of specimen adulterants, so potential exists for misinterpretation of results and failure to identify false negatives.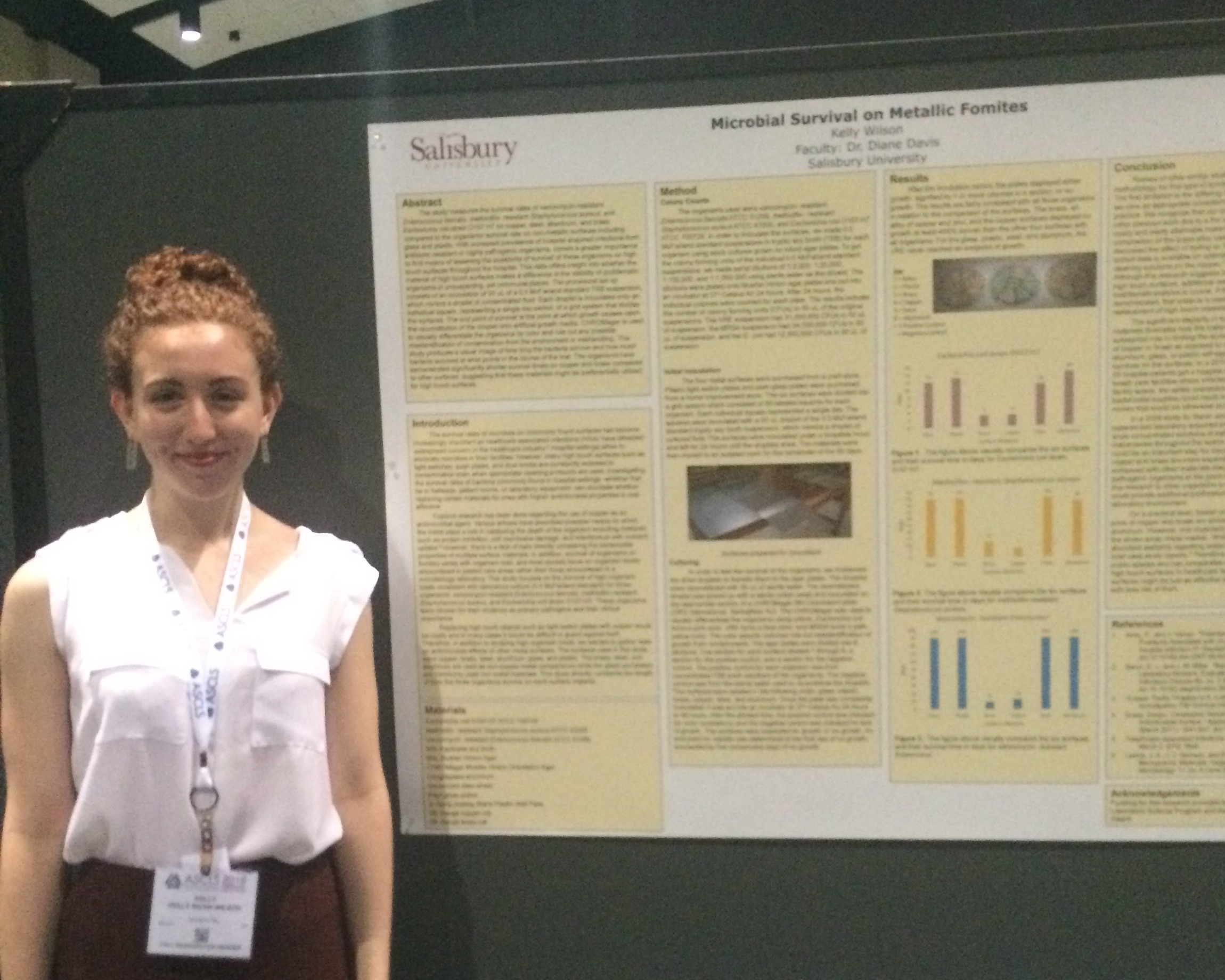 "Working on a research project that I helped construct helped me prepare for my career working on clinical trials for manufacturing companies," said Albrittain, a clinical microbiologist at Johns Hopkins in Baltimore. "Anyone who has the chance to do research with a faculty member should definitely take the opportunity."

At the Society's national meeting, a third Honors student, Kelly Wilson, senior medical laboratory science major from Silver Spring, MD, also presented at a poster contest on "Microbial Survival on Metallic Fomites." Wilson tested the survival of three antibiotic resistant bacterial "superbugs" on various metallic surfaces as compared to glass and plastic, showing that laboratory instruments made with brass or copper would be far less likely to harbor dangerous organisms for long periods of time.

"Emma, Kyle, and Kelly have conducted the type of advanced undergraduate research that is at the core of the Honors College mission," said Dr. James Buss, dean of SU's Honors College, adding that, "Dr. Davis is an outstanding faculty mentor."

For more information, call 410-543-6030 or visit the SU website at www.salisbury.edu.