Wednesday, October 26, 2016
SU Police Introduces 911 Shield App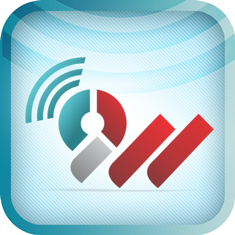 SALISBURY, MD---The Salisbury University Police Department has introduced 911 Shield, a free safety app enabling students, faculty and staff to immediately contact the department via their smart phones.

"We're excited about this new app," said SU Student Government Association President Julia Howell. "I've already put it on my phone. It's a great addition to SU's safety efforts."

The app, developed by 911 Cellular, connects to University Police and provides the caller's location when the user is on campus. Outside the SU area, it contacts the appropriate 911 center.

Once the app is opened during an emergency, the user would hit the "Get Help" button. If no further action is taken within five seconds, the app summons help. The communications center can then forward the information, including the caller's location, to first responders.

In addition to connecting to emergency assistance, the app has several other features, including online links to the SU Crime Beat police report, SU shuttle service information, SafeRide and campus emergency procedures.

Another feature is Friend Watch, a peer-to-peer safety check that allows users to designate a group of friends to receive notifications if the caller fails to check in after a predetermined period of time. In addition, each user can create a personal profile that will be made available to the communications center if an emergency call is activated.

University Police encourages campus community members to download the app to make it easier to connect with police and other safety resources. When an emergency lifesaving response is necessary, however, users should still dial 911.

911 Shield is available through the Apple App Store and Google Play.