Thursday, September 29, 2016
Perdue Executive Leadership Series Continues with Jim Perdue Thursday, October 13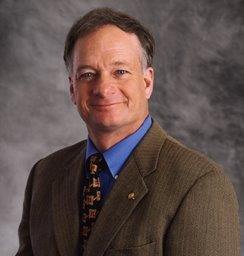 SALISBURY, MD---Jim Perdue, chairman of Perdue Farms, Inc., is the next speaker in Salisbury University's Perdue Executive Leadership Series 3:30 p.m. Thursday, October 13, in Holloway Hall Auditorium.

His presentation is part of a 30th anniversary celebration of the founding of the Franklin P. Perdue School of Business, SU's first named endowed school. A multimillion-dollar 1986 gift by Jim Perdue's father, Frank, the late poultry magnate and SU alumnus, paved the way for other major gifts. Today, all of SU's schools are endowed, a rarity among public institutions nationwide.

"As we celebrate this milestone of the Perdue family's generosity, we are honored to have Jim Perdue as a speaker in the series," said Dr. Christy Weer, dean of the Perdue School. "Frank not only was instrumental in endowing the business school, but took a personal interest in our students. As an advisor and member of several Perdue School boards, Jim has continued that legacy of involvement."

Like his father, Jim Perdue grew up in the family business, though he didn't start working for the firm right away. He first thought of becoming a marine biologist, earning his Ph.D. in fisheries. In 1983, however, he accepted his father's invitation to return to Perdue Farms, Inc., as an entry-level management trainee.

After working many different management jobs in nearly every area of the company — and earning his M.B.A. from SU in 1990 — he became chairman in 1991. He also took over as advertising spokesperson, continuing the line of broadcast commercials and print ads that made his father a celebrity and gave birth to the catchphrase, "It takes a tough man to make a tender chicken."

As chairman, Perdue heads one of the world's leading international food and agricultural businesses, serving retail, foodservice and agricultural customers in more than 40 countries. Privately held and family run for three generations, beginning in 1920, the multibillion-dollar company employs more than 20,000 associates and partners, with 7,500 independent farm families.



Beyond his business duties, Perdue is a well-known community advocate, donating his time to charities including the United Way. At SU, he serves on the board of directors of the Philip E. and Carole R. Ratcliffe Shore Hatchery, which provides funding for regional entrepreneurs. As president of the Franklin P. Perdue and Arthur W. Perdue Foundation, he announced an $8 million gift from the foundation to SU for the construction of Perdue Hall, which opened in 2011.

Sponsored by the Perdue School, admission to his talk is free and the public is invited. For more information call 410-543-6030 or visit the SU website at www.salisbury.edu.