Tuesday, September 27, 2016
SU Commemorates Banned Books Week with 'Call Me Ishmael' Phone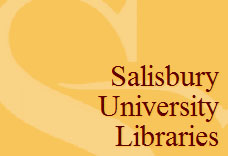 SALISBURY, MD---Salisbury University Libraries commemorates Banned Books Week, September 26-October 1, by encouraging visitors to the new Patricia R. Guerrieri Academic Commons to pick up the phone.

Of course, that's not just any phone. A special "Call Me Ishmael" phone, near the Library Service Desk on the first floor, features recordings of SU community members offering brief reviews of banned and challenged books.

The name of the initiative comes from the opening line of one such book, Herman Melville's 1851 classic Moby Dick, banned from some libraries for conflicting with community values.

Additional titles on the banned books list include John Steinbeck's Of Mice and Men (for language, morality, violence and treatment of those with disabilities), many of Shakespeare's plays (for reasons ranging from anti-Semitism to portrayal of alternative lifestyles) and even J.K. Rowling's Harry Potter series (for promoting witchcraft), along with hundreds of others.

The "Call Me Ishmael" phone will remain active through Friday, October 21. SU community members are invited to add to the recorded reviews until that time.

For more information visit http://libraryguides.salisbury.edu/bbw2016/joinus.