Thursday, September 8, 2016
SU Presents Multiple Dimensions of Inequality Lecture Thursday, September 29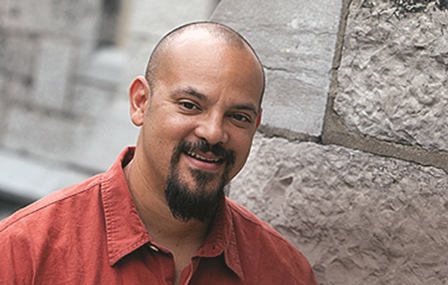 SALISBURY, MD---Dr. Cedric Johnson, associate professor of African American Studies at the University of Illinois at Chicago, is this year's Multiple Dimensions of Inequality lecturer at Salisbury University.

His presentation, "Ending the Police Crisis: What Must Be Done and Who Is Going to Do It," is 6 p.m. Thursday, September 29, in Perdue Hall's Bennett Family Auditorium.

Johnson is the author of Revolutionaries to Race Leaders: Black Power and the Making of African American Politics.

Winner of the W.E.B. DuBois Outstanding Book Award, the book recounts the Black Power movement of the 1960s. The author argues that the evolution of the movement ultimately restricted the struggle for social justice to the world of formal politics.

Johnson is also the author of The Neoliberal Deluge: Hurricane Katrina, Late Capitalism and the Remaking of New Orleans.

Sponsored by the Political Science and Sociology departments, Charles R. and Martha N. Fulton School of Liberal Arts, and Institute for Public Affairs and Civic Engagement (PACE), admission is free and the public is invited.

For more information call 410-543-6030 or visit the SU website at www.salisbury.edu.