Friday, September 2, 2016
'One Maryland One Book' Tour Comes to SU September 27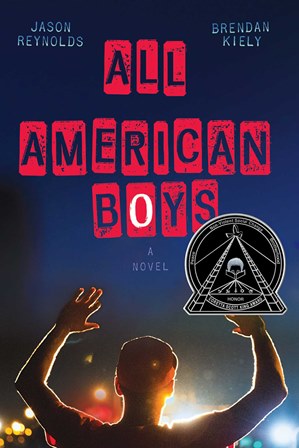 SALISBURY, MD---All 16-year-old Rashad is looking for at the corner bodega is a bag of chips. When Officer Paul Galluzzo mistakes him for a shoplifter, culminating in a misguided act of violence, the action divides a school, a community — and ultimately a nation.

That's the triggering event in the Coretta Scott King Author Honor Book All American Boys by Jason Reynolds and Brendan Kiely, this year's "One Maryland One Book" selection. As part of a book tour hosted by the program, the authors host a presentation and discussion 7 p.m. Tuesday, September 27, in the Assembly Hall of Salisbury University's Patricia R. Guerrieri Academic Commons.

The book explores the complexities of racism and justice in contemporary society as Quinn Collins, Rashad's high school classmate and a witness to the incident, is forced to consider that race may have played a factor in the actions of Galluzzo, who helped raise him.

The young adult novel has earned high praise, including the Water Dean Myers Award for Outstanding Children's Literature. The New York Times has hailed it as "necessary and appropriate," adding that it serves as "a reminder and a call to action." NBC News noted that response to the book "has been positive and affirming: This is a book that is needed right now."

All American Boys was selected by a committee of librarians, educators, authors and parents from more than 125 titles based on the theme "The 22st-Century Great American Novel." One Maryland One Book, a program of Maryland Humanities' Maryland Center for the Book, brings together diverse people in communities across the state each fall through the shared experience of reading the same book.

Admission is free and the public is invited. For more information call 410-543-6030 or visit the SU website at www.salisbury.edu.