Wednesday, August 31, 2016
SU to Hold 9/11 Memorial Labyrinth Walk September 9-11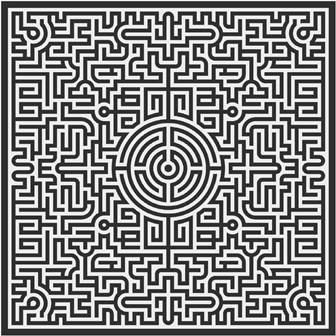 SALISBURY, MD---Salisbury University commemorates the September 11, 2001, U.S. terrorist attacks with a memorial labyrinth walk 10 a.m.-5 p.m. September 9-11 in the Great Hall of Holloway Hall.

The 36-foot, 11-circuit labyrinth, laid out on the floor for visitors to follow, is a replica of one inlaid in the floor if Chartres Cathedral in France. An ancient spiritual tool and symbol, labyrinths have been revived by Western society in modern times for meditative purposes.

The labyrinth is provided by Amy Isaacs and St. Alban's Episcopal Church in Salisbury. A digital finger labyrinth for the visually and motility impaired also will be available.

Sponsored by the Cultural Affairs Office, admission is free and the public is invited. For more information call 410-543-6271 or visit the SU website at www.salisbury.edu.