Wednesday, July 13, 2016
SU Again Ranked by 'Forbes' and 'Money' Magazines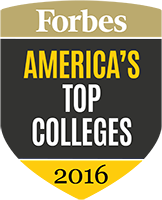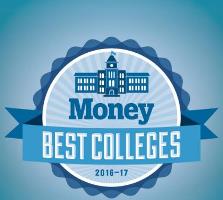 SALISBURY, MD---For the third consecutive year, Forbes and Money magazines have named Salisbury University among "America's Top Colleges" and "The Best Colleges for Your Money," respectively, for 2016.

In Forbes, SU was ranked 436th out of 660 colleges. In Money, SU was ranked 435th out of 705 campuses spotlighted.

"Being named among the top third of approximately 1,500 colleges and universities nationwide speaks highly of the value of an SU education," said Dr. Diane Allen, SU provost and senior vice president of academic affairs. "It is a testament to the hard work of our students and alumni, and the dedication of our faculty and staff that Salisbury is making its third appearance on such prestigious lists."

Selection for the Forbes list, compiled in partnership with the Center for College Affordability and Productivity, was based on outcomes including student satisfaction, on-time graduation rates, student debt, and academic and employment success. Data was provided by the U.S. Department of Education's College Scorecard and Payscale.com, among other sources.

"Our sights are set directly on ROI: What are students getting out of college?" said Forbes editor Caroline Howard.

Money examines educational quality, affordability and alumni success.

SU joined three other University System of Maryland campus on both lists: the University of Maryland, College Park; University of Maryland, Baltimore County; and Towson University.

For more information call 410-543-6030 or visit the SU website at www.salisbury.edu.