Thursday, May 26, 2016
Guerrieri Academic Commons Construction Continues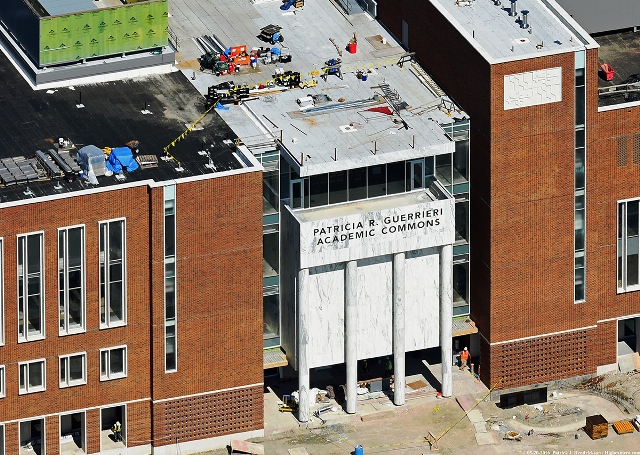 SALISBURY, MD---Construction continues on Salisbury University's $117 million Patricia R. Guerrieri Academic Commons (GAC), scheduled to open for the fall semester. The recently added white-columned entryway (echoing Holloway Hall) will greet visitors and community members from Route 13.

The SU alumna whom the building memorializes attended SU in the 1950s and met her husband, M. Alan Guerrieri, while there. Three of the Guerrieri children attended the Salisbury State College Elementary School, previously at the site of the GAC. The building is made possible by a gift from the Guerrieri Family Foundation.

For more information call 410-543-6030 or visit the SU website at www.salisbury.edu.