Monday, April 25, 2016
SU Jurists Help Select Green Earth Book Awards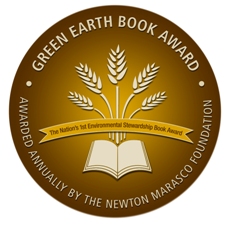 SALISBURY, MD---Faculty from Salisbury University's Teacher Education Department recently helped select this year's Green Earth Book Awards, presented by the Washington, D.C.-based Nature Generation.

SU jurists included Drs. Ernie Bond, Patricia Dean and Shanetia Clark. The University is a sustainable partner for the awards, which recognize the books whose artists and illustrators best inspire young readers to care for the environment.

"This year's Green Earth Book Award winners are particularly poignant, introducing young readers to the vulnerabilities of humanity in terms of our connection to the natural world," said Bond, lead review panelist for the awards and department chair at SU.

"In these winning books, the adversity and the struggles to make sense out of life lead to hope and beauty and lay the foundation for stories that inspire us to greatness. They will motivate young readers to view their relationship with nature differently, and to become future stewards of the natural world we live in."

For a list of 2016 winners visit http://www.natgen.org/spotlight/and-the-winners-are-2.

For more information call 410-543-6030 or visit the SU website at www.salisbury.edu.