Tuesday, March 29, 2016
Nabb Center Hosts 'Evening at the Finney House' Fundraiser Apr. 30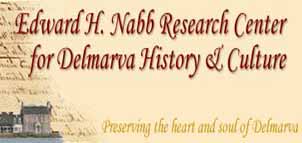 SALISBURY, MD---Salisbury University's Edward H. Nabb Research Center for Delmarva History and Culture invites supporters and community members to step back in time to the 19th century during its annual fundraiser, "Evening at the Finney House."

This year's event is held in honor of Dr. Ray Thompson, retiring co-founder and director of the center.



Featuring string music, a silent auction, food and beverages (including an oyster raw bar and open bar featuring Thornton's mint juleps), and more, the event is 4-7 p.m. Saturday, April 30, at the historic Finney House in Onancock, VA. The 1813 story-and-a-half home sits on the shore of Parker Creek.

Tickets are $75, available in advance. To RSVP call Donna Messick at 410-543-6312 or email dtmessick@salisbury.edu.

For more information visit the Nabb Research Center website at www.salisbury.edu/nabbcenter.