Wednesday, March 23, 2016
AVANI Founder Bhosale Speaks at SU April 14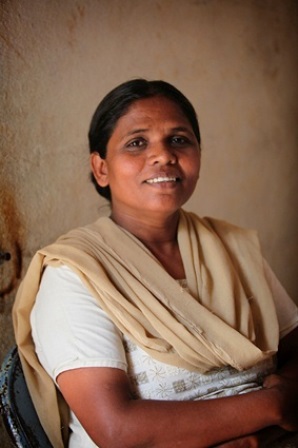 SALISBURY, MD---Anuradha Bhosale, founder of India's AVANI organization and the Women and Child Rights Campaign (WCRC) is the next speaker in the Salisbury University Bosserman Center for Conflict Resolution's One Person Can Make a Difference Lecture Series.

Her presentation, "Women and Children's Rights in India," is 7 p.m. Thursday, April 14, in Teacher Education and Technology Center Room 153.

Bhosale is a renowned grassroots women's rights and anti-child labor activist based in the Kolhapur district of Maharashtra, where more than 35,000 children are involved daily in labor for local industries. A former child laborer herself, at age 6, Bhosale has spent the past 20 years fighting for the prevention of child exploitation, labor, trafficking and female infanticide.



As director of AVANI, she has helped rescue more than 300 child laborers, provided over 5,600 migrant children with the right to health care and education, organized the construction of schools in the district's brickyards (serving some 1,100 children) and established a residential home for migrant children.

Her talk is sponsored by the offices of the President, Provost, Dean of the Charles R. and Martha N. Fulton School of Liberal Arts, Dean of Graduate Studies and Vice President of Student Affairs; Social Work and Conflict Analysis and Dispute Resolution departments; Conflict Resolution Club; and Bellavance Honors Program.

Admission is free and the public is invited. For more information call 410-219-2873 or visit the SU website at www.salisbury.edu.