Tuesday, February 16, 2016
Women's Circle Award Helps Send Students to South Africa, Hawaii
SALISBURY, MD---The Women's Circle of Salisbury University's Educational Enhancement Award helps students gain additional learning experiences outside the classroom. Two 2016 recipients did just that — in South Africa and Hawaii.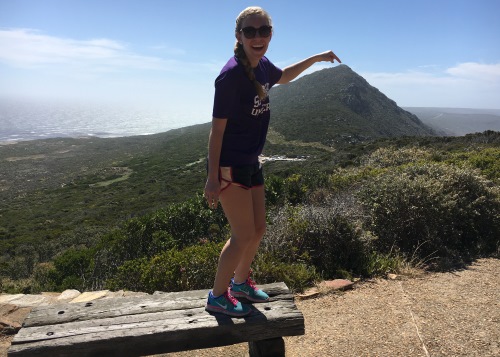 Mary Kate Lamm, a sophomore pre-nursing major from Ellicott City, MD, spent three weeks in Cape Town in January, working in health care settings including clinics and hospitals. She learned about treating such diseases as AIDS, fetal alcohol syndrome and tuberculosis in a culturally diverse environment.

"This experience [made] me more aware of healthcare outside the United States," she said. "Nursing and health care practices are very different in each part of the world."

She gained "a better understanding of global health and the challenges that other countries face," including "poor facilities and a lack of health education." She also explored the work of non-governmental organizations, learned from civic leaders and professionals, and witnessed the strong "sense of community" that exists in Cape Town.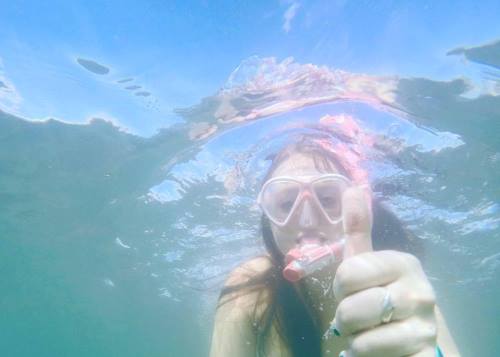 Hayley Schindler, a sophomore biology major from Bel Air, MD, interned for 20 days in Maui, studying the effects of human marine activities, specifically underwater boat pollution, on the breeding activities of the Hawaiian humpback whale. The internship helped her gain hands-on experience working with both animals and scientists.

"Spending every single day with the humpback whales was really eye-opening because I learned so much about them, yet there is still so much more to be discovered," she said. "We influence the lives of animals much more than people think."

She also learned about working on a team and techniques for performing research. "I am passionate about animal welfare and I am doing my part [to make] a difference in the way that humans and the whales interact," she added.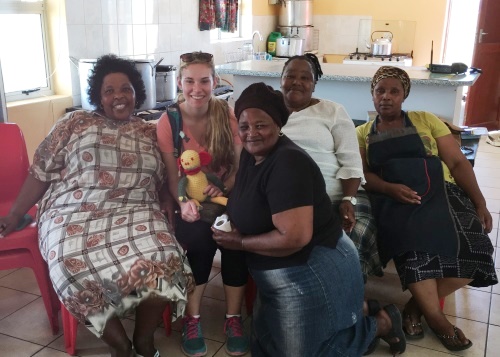 Each received a $500 award, matched with an additional $500, thanks to a partnership with SU's Thomas E. Bellavance Honors Program. Both are Honors students.

Lamm hopes to become a nurse practitioner. She is a member of the Student Nursing Association and Delta Gamma service fraternity, and also has worked as an Admissions host and supplemental instruction tutor.

Schindler is an aspiring veterinarian. She volunteers at the Wicomico County Humane Society and, last fall, interned at the Delmarva Discovery Center, assisting with animal care and wildlife education programs.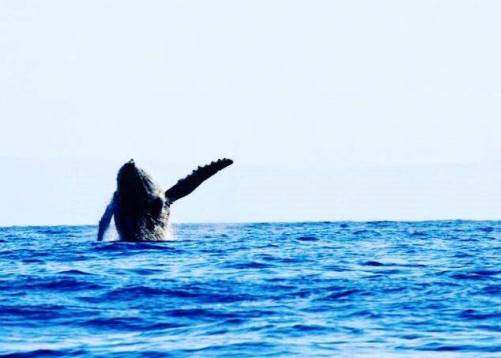 The Women's Circle award was endowed through the SU Foundation, Inc., in 2015 with over $20,000 in gifts and pledges from campus and community members. Revenues earned from the fund are used to create annual awards for SU students. Recipients must demonstrate leadership and involvement at SU or in the community and have a 3.0 G.P.A. or higher. Potential uses include expenses associated with volunteer trips, service projects, experiential learning, internships and conferences. The fund allows The Women's Circle to positively affect the lives of SU students in perpetuity.

"Both young women will share their experiences during The Women's Circle Annual Celebration Luncheon in March," said Stefanie Gordy of SU Advancement.

The luncheon is noon Thursday, March 24 in the Worcester Room of the Commons. Attendees are invited to meet the two recipients and learn about the positive impact that the award has had on their education. Cost: $10, including lunch. Table sponsorships also are available for $125. Register by Thursday, March 17.



Founded in June 2014, The Women's Circle of SU is open to any women who are committed to supporting the University and the educational experiences of students, as well as the personal and professional growth of one another. The group is comprised of women from varying backgrounds, careers and ages.

For more information, or to register for the luncheon, visit The Women's Circle of Salisbury University on Facebook or contact Gordy at 410-677-0292 or skgordy@salisbury.edu.