Wednesday, January 27, 2016
Delmarva Public Radio Announces New Shows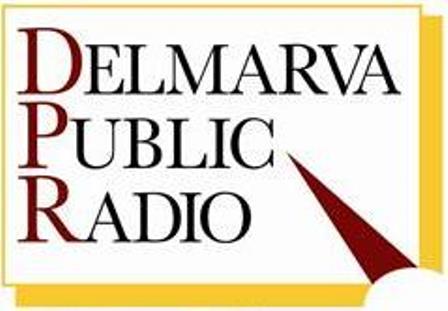 SALISBURY, MD---Delmarva Public Radio (DPR) welcomes two new shows to WSDL 90.7 FM this month.

Unreal Bluegrass debuts on the "Rhythm and News" station 7-10 p.m. Sunday, January 31. Host Steve Martin, himself a working northern Kentucky musician, explores a wide range of musical styles, from the traditional "high, lonesome" strains of Ralph Stanley and Bill Monroe to the more mainstream rhythms of Rhonda Vincent and Alison Brown, as well as more modern interpretations by artists such as Bela Fleck, Chris Thile, the Snyder Family Band, Noam Pikelny and genre-bending bluegrass musicians.

"We have already had some good feedback from the Delmarva bluegrass community, particularly the folks who attend the Berlin Fiddler's Convention and packed the recent Seldom Scene show in Salisbury," said Chris Ranck, DPR program manager.

Also new this month is UbquiAmericana, broadcast Tuesdays from 9-11 p.m. In addition to showcasing an eclectic mix of Americana, country, blues, bluegrass and classic rock, host Billy Earl interviews local and touring musicians in an effort to bring together the Delmarva musical community.

"It's music for grownups, as well as for those who desire something different from the usual fare on radio," said Ranck.



These new programs join other recent additions Vintage Country with Tom Pittman, The Show About…, and The Grateful Dead Hour with David Gans.

Each Friday at 9 p.m., Pittman, a founding member of the Austin Lounge Lizards and current working musician/broadcaster in Asheville, NC, highlights the best of classic country music — Johnny Cash, Hank Williams, Patsy Cline and their contemporaries — as well as Billboard top ten country songs from a specific year between 1949 and 1970.

Ranck hosts The Show About…, featuring songs about a specific topic or theme, at 9 p.m. Wednesdays.

"Each week, we take a theme, a meme, an idea or a genre and see where it goes for two hours," said Ranck. Recent topics have ranged from tunes about rain to songs that mention days of the week.

Gans, a musician and author whose books include Playing in the Band: An Oral and Visual Portrait of the Grateful Dead, dusts off classic tapes from the band's own archives, plus studio outtakes, exclusive concert performances and interviews, Thursdays at 9 p.m.

For more information call 410-543-6895 or visit the DPR website at www.delmarvapublicradio.net.