Wednesday, November 11, 2015
Wild and Scenic Film Festival Comes to SU December 9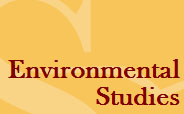 SALISBURY, MD---Salisbury University's Environmental Studies Department and the Assateague Coastal Trust bring the South Yuba River Citizens League's (SYRCL's) Wild & Scenic Film Festival to campus Wednesday, December 9.

Screenings of short films accepted to the festival are held from 7-10 p.m. in Devilbiss Hall Room 123. Selections include:

• The Ridge by Stu Thomson. Scottish cyclist Danny Macaskill climbs a mountain near his home on the Isle of Skye and descends some of the country's most treacherous — and beautiful — terrain via bike.

• Delta Dawn by Peter McBride. This film documents the experimental pulse of water that was released into a delta in spring 2014, allowing a team of river runners to be possibly the last to float from the Colorado River to the sea via paddleboard.

• River of Eden by Peter McBride. Instead of accepting money for natural resource extraction, residents of the Fijian Highlands turn to tourism to fund conservation in the region.

• Dryden: The Small Town that Changed the Fracking Game by Chris Jordan-Bloch and Kathleen Sutcliffe. This film documents the efforts of residents in Dryden, NY, to challenge the oil and gas industry's plans for fracking in their area.

• Monarchs & Milkweed by Steven Bumgardner. A microscopic safari through a milkweed field reveal the butterflies, bees, wasps and hummingbirds that rely on the plant for survial.

• I Heard by Michael Ramsey, Abbey Smith and Stacy Bare. Channeling Dr. Seuss, the filmmakers offer a glimpse into more than 110 million acres of designated wilderness in the U.S.

• Why I Think This World Should End by Brandon Sloan. Rapper Prince Ea delivers a spoken-word call to environmental action.

• Twenty Eight Feet: Life on a Little Wooden Boat by Kevin Fraser and Melani Wood. A man gives up the luxuries of land to search for happiness and adventure on a 50-year-old boat he restores from a scrap heap.

• Sufferfest by Cedar Wright. With fellow cyclist Alex Honnold, Wright travels each of California's 14,000-foot peaks via bicycle.

• The Story of Place by Sinuhe Xavier and Justin Clifton. Author Craig Childs narrates this story of the landscape of southeastern Utah and the threats it faces.

• Higher by Jeremy Jones, Steve Jones and Todd Jones. Jeremy Jones' snowboarding journey is traced, from hiking Cape Cod's Jailhouse Hill as a child to accumulating several generations' worth of wisdom about surviving and thriving in the winter wilderness.

• Dream by Skip Armstrong. A rookie kayaker invites the audience into his daydream of becoming a whitewater Adonis.



SU sophomore environmental studies major Megan Sedon of Frederick, MD, sought to bring the festival to Salisbury through SU's Green Fund program. The Green Fund provides grants for SU student projects that promote social, economic and environmental sustainability and positively impact students' educational experiences. Sedon's project was selected as one of this semester's recipients.

SYRCL began in California in 1983 as a grassroots advocacy group fighting against proposed dams on the South Yuba River. Some 39 miles of the river received National Wild and Scenic Rivers System designation in 1999, giving the festival its namesake upon its founding in 2003.

Admission is free and the public is invited. For more information call 410-543-6030 or visit the SU website at www.salisbury.edu.