Monday, November 9, 2015
Winners of 32nd Eastern Shore High School Mathematics Competition Announced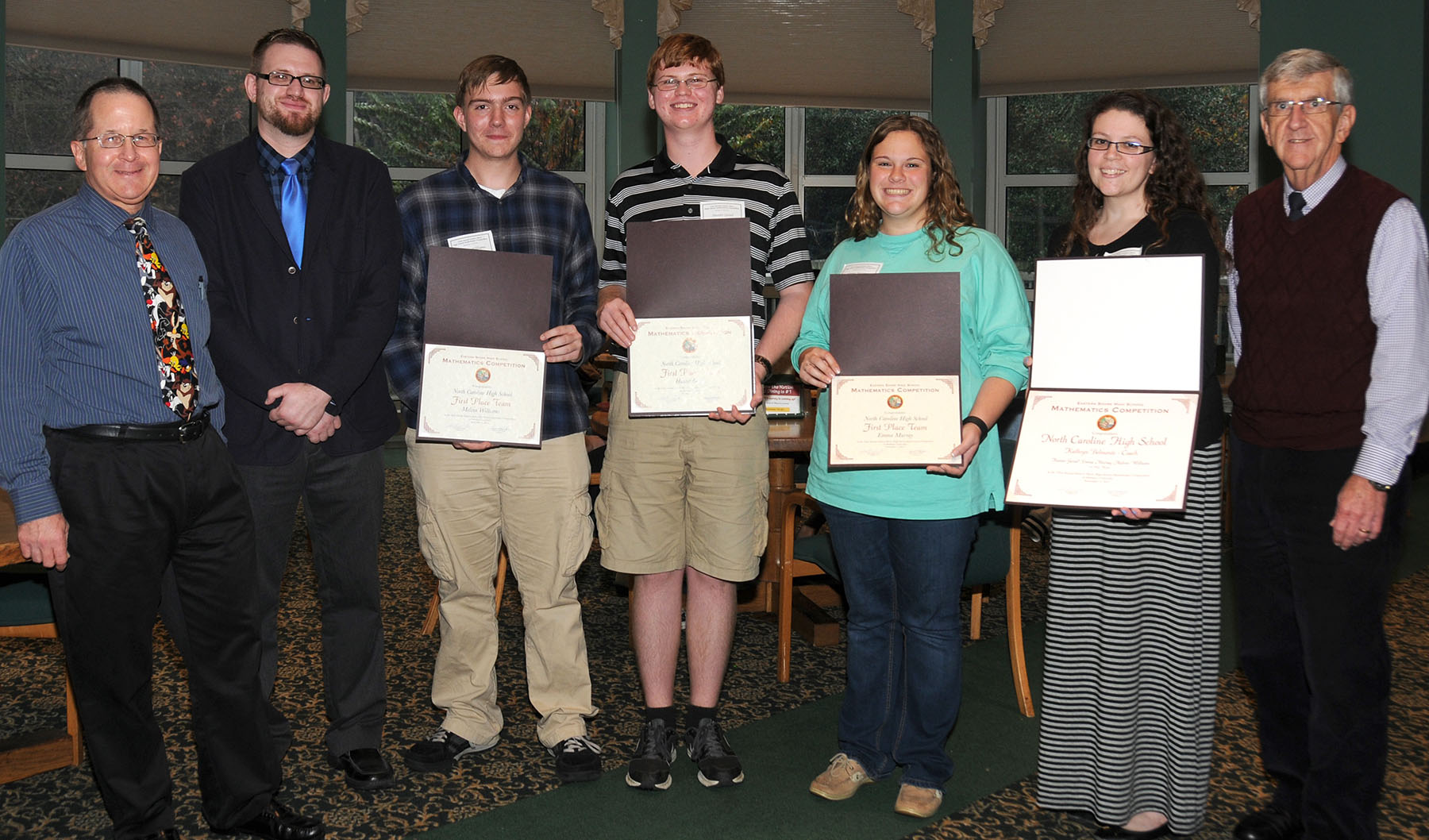 SALISBURY, MD---Some 21 teams competed in the SU Mathematics and Computer Science Department's 32nd annual Eastern Shore High School Mathematics Competition on Thursday, November 5, sponsored by Delmarva Power and the Klein G. and Mary Lee Leister Foundation.

North Caroline High School captured first place, with team member Hunter Geisel winning the individual competition. Additional members included Emma Murray and Melvin Williams, with advisor Kathryn Belmonte.

Second place was James M. Bennett High School, with team members Michael Li, Kevon Turnamian, Hannah Lee (third-place individual winner) and advisor Keith Donoway. Worcester Technical High School placed third, with members Logan Romberger, Owen Dennis, Randy Odenwald and advisor Julia Hill.

Winnie Wei of Broadwater Academy, advised by Dr. Mark Mentzer, placed second in the individual competition.

Pictured, from left are Matthew Likovich, Delmarva Power media relations manager; Dr. Jathan Austin of SU's Mathematics and Computer Science Department, Melvin Williams, Hunter Geisel, Emma Murray and Kathryn Belmonte of North Caroline High School; and Carvel LaCurts of the Mathematics and Computer Science Department.

For more information call 410-543-6030 or visit the SU website at www.salisbury.edu.