Friday, November 6, 2015
'The Economist' Ranks SU in Top 15 Percent of U.S. Colleges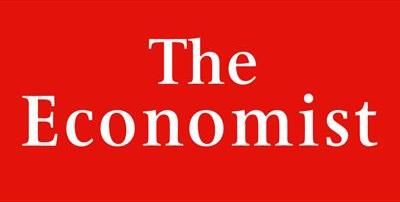 SALISBURY, MD---The Economist, a London-based news magazine known for its thorough analysis of world events and trends, has released its first-ever college rankings — and Salisbury University is among the top 15 percent of institutions included.
SU is 157th on the list of 1,275 four-year U.S. colleges.
Different from other rankings, The Economist's model set out to measure the "economic value" of institutions by comparing actual alumni earnings to expected earnings. Shown in an online table is the median graduate salary predicted for each college, actual median earnings, and over- or under-performance. The median earnings of SU graduates is $47,300, nearly $4,000 more than the model forecasted.
"For students who want to know which colleges are likely to boost their future salaries by the greatest amount, given their qualifications and preferences regarding career and location, we hope these rankings prove helpful," The Economist said.
The publication used data on income 10 years after graduation from the U.S. Department of Education's "College Scorecard." (The national average, it says, is $34,343.) It then modeled the expected earnings by analyzing the effect of such variables as average SAT scores, sex and race breakdown, size, majors and public or private status. Other inputs examined included religious affiliation, state wealth, city wages, federal Pell grant recipients, and liberal arts and business focuses. The rankings were generated by comparing the actual earnings to this predicted benchmark.
"This designation affirms what many of our 47,000 alumni already know: SU is a great value for students and parents, offering an excellent academic experience, with an affordable price tag, to prepare students for a wide-range of careers and opportunities," said Dr. Diane Allen, SU's provost and senior vice president of academic affairs. "With strong roots in teacher preparation, our graduates today also go on to careers in business, health care and the sciences, as well as the liberal and performing arts. The dedicated faculty who teach and mentor our students make all the difference."
This fall, SU also was named one of U.S. News & World Report's Best Regional Universities in the North for the 19th consecutive year and one of The Princeton Review's Best 380 Colleges for the 17th consecutive year. It also was ranked among "America's Top Colleges" by Forbes, "The Best Colleges for Your Money" by Money and "America's Best Bang-for-the-Buck Colleges" by Washington Monthly. Kiplinger's Personal Finance has named SU among its Top 100 "Best Values in Public Colleges" for seven consecutive years, and of the "24 Best College Values Under $30,000 a Year."
Published continuously since 1843, The Economist covers international news, politics, business, finance, science and technology.
For more information call 410-543-6030 or visit the SU website at www.salisbury.edu.