Monday, September 14, 2015
SU's Brown Honored by Migrant Clinicians Network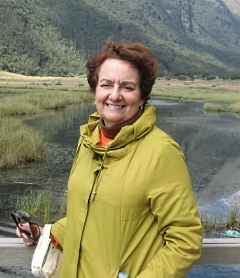 SALISBURY, MD---Dr. Voncelia Brown, associate professor of nursing at Salisbury University, recently was honored by the Migrant Clinicians Network (MCN) as one of "30 Clinicians Making a Difference."

MCN selected Brown for her 30-plus years of teaching experience, along with her commitment to meeting the health needs of underserved populations.

Her passion for community health as both an educator and advocate, as well as her ongoing efforts to instill cultural competency in students and address the need to reduce health disparities of migrants in the region, were among her qualifications for the prestigious award.

The MCM bestowed the honor as part of its efforts to commemorate the organization's 30th anniversary of working to create practical solutions at the intersection of poverty, migration and health.

For more information call 410-543-6030 or visit the SU website at www.salisbury.edu.