Friday, August 7, 2015
Nabb Center Presents 'Rails Across Delmarva' Exhibit September 9-December 4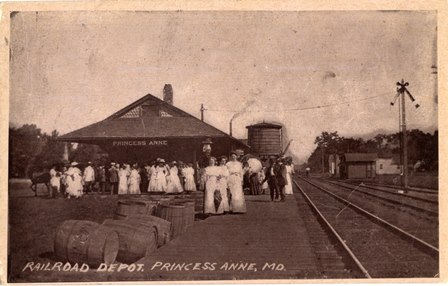 SALISBURY, MD---All aboard!

Salisbury University's Edward H. Nabb Research Center for Delmarva History and Culture recalls the importance of train travel on the peninsula in the 19th and 20th centuries through the exhibit "Rails Across Delmarva."

The installation opens Wednesday, September 9, at the center's gallery, 190 Wayne St., continuing through Friday, December 4.

Through photographs, maps and other memorabilia, the exhibit explores the development of Delmarva's railway systems and their effects on the local culture and economy. On display are pictures of railroad stations from across the Eastern Shore.

Gallery hours are 1-4 p.m. Monday, Wednesday and Friday. Sponsored by the Nabb Research Center, admission is free and the public is invited.

For more information call 410-543-6312 or visit the Nabb Research Center website at http://nabbhistory.salisbury.edu.