Thursday, July 16, 2015
SU Field Studies Course Explores Geography of the Colorado Plateau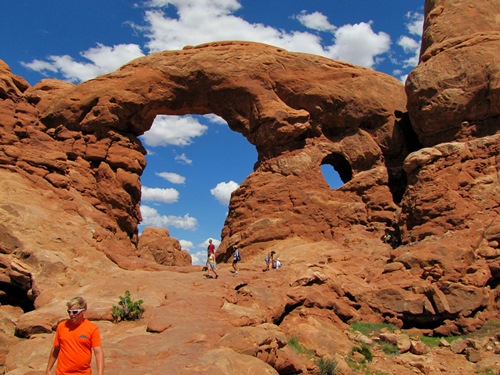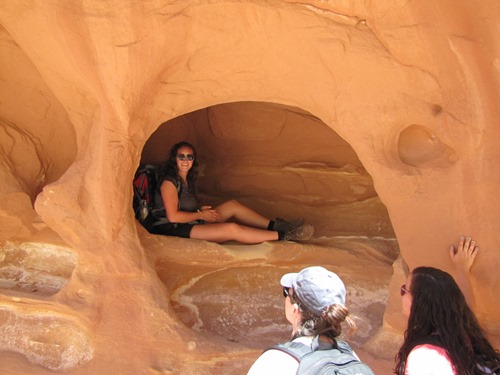 SALISBURY, MD---Thirteen Salisbury University students spent eight days traveling over 2,100 miles across Utah and Arizona this summer.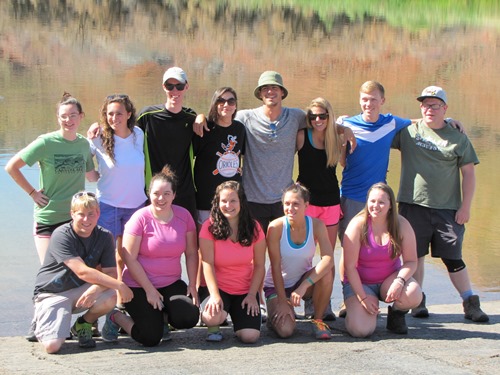 Led by Dr. Dan Harris, along with Dr. Brent Zaprowski, of SU's Geography and Geosciences Department, the students explored the geography of the Colorado Plateau as part of an annual regional field studies course.
"The goal is to go out and experience a lot of the things that we talk about in the classroom," Zaprowski said. "There are just some things that you have to see for yourself to understand. These students got to see different landforms and climate biomes as they went up and down elevations."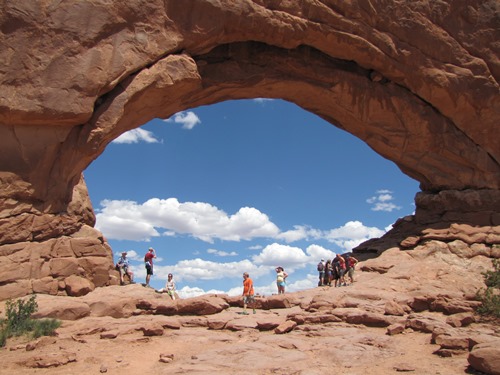 "Students also were introduced to the limiting factor of water in the Desert Southwest and how the current drought, and its expected continuation due to climate change, impacts the major reservoirs and therefore human availability for agricultural, commercial and residential uses," Harris said.
The group, which also included Dr. Mara Chen, visited five national parks (Arches, Bryce Canyon, Capitol Reef, Canyonlands and Zion) and several state parks in southern Utah, as well as the Grand Canyon.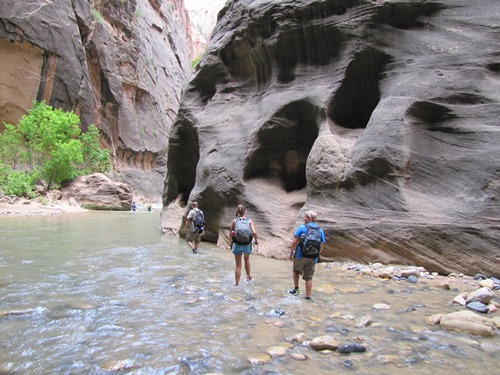 "We saw the erosion-based landforms of Arches, traversed the Virgin River through a narrow canyon in Zion, and hiked the high north rim of the Grand Canyon," said Tyler Buchanan, an earth science and geography major from Parsonsburg.
"On the last evening, we watched the sunset in the Grand Canyon together as a class and it was something I'll never forget," said Grace Erisman, a senior earth science and geography major from Westminster, MD.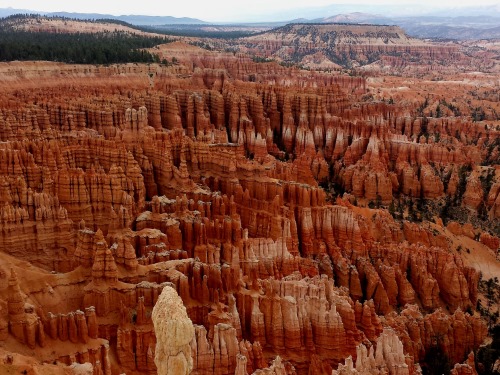 The professors brought class lectures to life, Buchanan said. Erisman agreed: "Reading about a place is completely different than getting to look at the environment around you. This has truly given depth to my studies. Hands-on experience is one of the most important aspects of learning for a science major as you are striving to understand how all of the pieces come together."
After viewing geography and geology from a different perspective, she said: "I can appreciate how diverse these studies are. Getting to physically see places makes you appreciate the world you are living in and the history you are a part of in the process."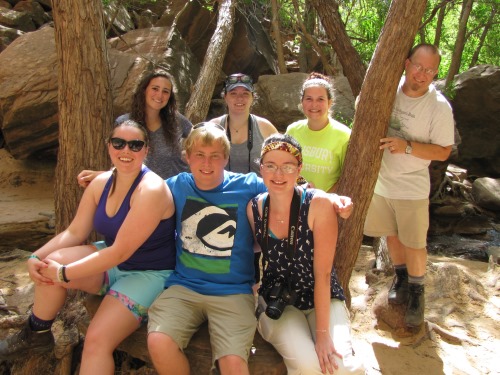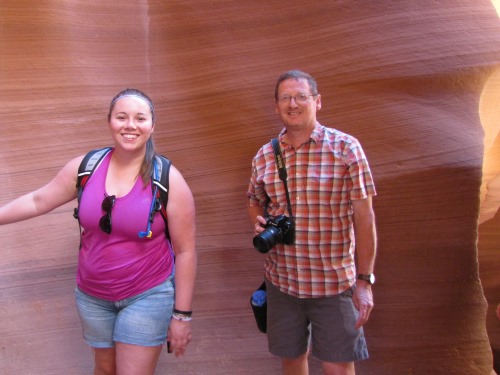 Held during winter and summer terms, the field studies courses are open to students who have taken at least six credits in geography and geosciences. Participants often are majoring and minoring in those fields, but also have been from others such as biology, computer science and environmental studies.
Erisman called it a "life-changing" opportunity provided by the department to visit places first-hand and have the professional expertise of faculty in the field.

"I can't imagine being with better professors and a better group of students," she said, adding that she enjoyed learning and discussing things with people who have the same interests and hobbies. "Being in the Department of Geography and Geosciences has been the highlight of my college experience; I am grateful to be part of a group of people who are so passionate about what they do."

Past field studies have explored the Pacific Northwest, the deserts of the Southwest U.S., New England and Puerto Rico.

For more information, call 410-543-6030 or visit the SU website at www.salisbury.edu.