Wednesday, June 24, 2015
Delmarva Public Radio Hosts 'A Little More' Fund Drive June 25-26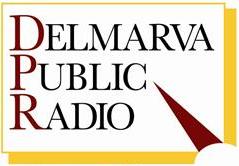 SALISBURY, MD---Delmarva Public Radio (DPR) is asking listeners to continue supporting the stations this summer during its two day "A Little More" fund drive Thursday-Friday, June 25-26.

The drive falls during the last full week of the fiscal year for WSCL 89.5 FM and WSDL 90.7 FM.

"We know many have given graciously, and we can't thank them enough," said Angela Byrd, membership and promotions director. "For those who haven't contributed yet, or those who are able to give 'a little bit more,' their gifts would help us end the fiscal year on a sunny note."

To contribute, visit the DPR website at www.delmarvapublicradio.net and click the red "Donate" button at the top of the page.

Listeners also may encourage others to donate via challenge contributions. To issue a challenge, call Byrd at 410-543-6220.