Monday, April 6, 2015
SU's Opera Workshop Pays Tribute to Copland and Bernstein April 24-26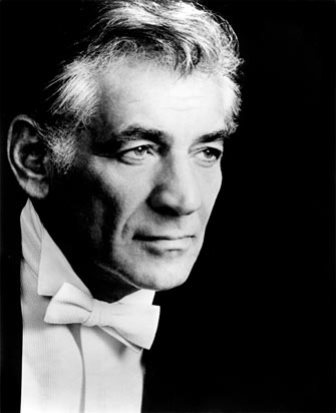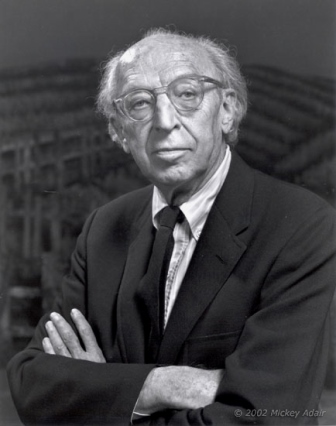 SALISBURY, MD---From the melodic "Stomp Your Foot" to selections from a dramatic mass, Salisbury University's annual Opera Workshop pays tribute to 20th-century American composers Aaron Copland and Leonard Bernstein during three shows Friday-Sunday, April 24-26.

Curtain is 8 p.m. Friday-Saturday, April 24-25, 3 p.m. Sunday, April 26. Directed by Dr. John Wesley Wright, assisted by Tom Anderson of the Theatre and Dance Department and Dr. William Folger, chair of the Department of Music, all performances are in the Great Hall of Holloway Hall.

Accompanied by Folger and Copland scholar Daniel Mathers on piano, featured works from Copland's Old American Songs collections include "Simple Gifts," "At the River," "I Bought Me a Cat," "Long Time Ago" and "Ching-a-Ring Chaw." Pieces from his 1954 opera The Tender Land include "The Promise of Living" and "Stomp Your Foot."

During Act II, the opera workshop cast performs excerpts from Bernstein's 1971 Mass: A Theatre Piece for Singers, Players and Dancers. Selections include "Devotions Before Mass," "First Introit," "Second Introit," "Confession," "Meditation No. 1," "Gloria," "Epistle: The Word of the Lord," "Gospel Sermon: God Said," "The Lord's Prayer," "Meditation No. 2," "Agnus Dei," "Fraction: Things Get Broken" and "Pax: Communion."

Wright portrays the Celebrant, a role he initially performed with the Dayton (OH) Philharmonic Orchestra for the mass' 40th anniversary performance.



Other Opera Workshop singers include Daniel Bishop, Desiree Borges, Tyler Brunner, Kyle Failla, Cornelius Fletcher, Kimberly Garcia-Torres, Syed Jaffery, Meredith Jones, Marisa Lacey, Jenna Miles, Devin Osborne, Liana Ramos-Izquierdo, Caitlin Ratzlaff, Lauren Shockley and John Wixted.

Additional musicians include Josh Kahn on percussion, Patricia Rose on cello, Vendim Thaqi on guitar and Elena Yakovleva on flute. The workshop also features a performance by dancer Jian Qiu.

Sponsored by the Department of Music, admission is $10, $8 for seniors and SU faculty and staff, $5 for non-SU students and children 12 and under. SU students with ID receive one ticket free. Tickets are available in advance at www.ticketleap.com, and at the door.

For more information call 410-543-6385 or visit the SU website at www.salisbury.edu.