Thursday, March 26, 2015
SU Art Galleries Presents 'WorkPlay' by Angela Malchionno March 26-April 23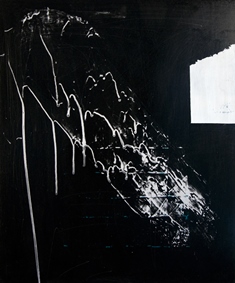 SALISBURY, MD---Salisbury University Art Galleries presents the exhibit "WorkPlay" by Angela Malchionno from March 26-April 23 at its Downtown Gallery.

A reception for this and the SU Art Galleries' "Boundaries" student photography exhibit is 5-7 p.m. April 17 during the Salisbury Arts & Entertainment District's monthly 3rd Friday celebration.

The inspiration for Malchionno's art comes, in part, from the idea of pure land, a term associated with several sects of Buddhism, loosely defined as an abstract place where one can achieve nirvana.

Works in this exhibit conflate finding pure land with duality: equal parts labor and joy, as new territory is mapped using uncertainty as a guide. The results rely on the tension between predetermined acts and unplanned maneuvers to engage the viewer.

Gallery hours are noon-6 p.m. Wednesday-Friday, noon-4 p.m. Saturdays. Sponsored by SU Art Galleries, admission is free and the public is invited.

For more information call 410-548-2547 or visit the SU Art Galleries website at www.salisbury.edu/universitygalleries.