Friday, February 20, 2015
LUNAFEST Returns to SU March 8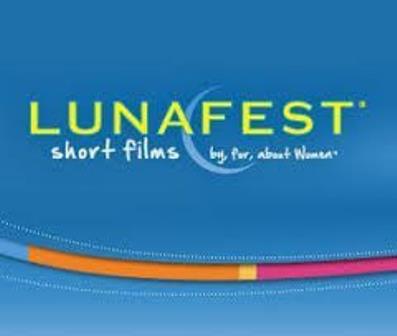 SALISBURY, MD---From an all-female mariachi band, to a garage co-owned by and catering to women, to a teen who works to overcome religious stereotypes to achieve her dream of being a cheerleader, LUNAFEST spotlights films made by women with intelligent, funny and thought-provoking themes.

The national film festival, sponsored by LUNA, makers of the Whole Nutrition Bar for Women, comes to Salisbury University Sunday, March 8. Screenings of the short movies begin at 3 p.m. in the Wicomico Room of the Guerrieri University Center. Films include:

•A Good Match by Lyn Elliot: After a breakup, Ann wonders if the end of the relationship must mean the end of her relationship with her ex's mother, too.

•Chicas Day by Susan Béjar: Everything is allowed during a girls' day out … but it shouldn't be forgotten that it's only a game.

•Flor de Toloache by Jenny Schweitzer: A group of women daringly challenges gender social norms as an all-female mariachi band.

•Lady Parts by Emily Fraser and Katherine Gorringe: In an industry dominated by men, Lady Parts Automotive offers a woman's touch.

•Miss Todd by Kristina Yee: In 1910 New York, the title character works to understand the principles of flight … but she has more than gravity holding her down.

•Tits by Louisa Bertman: A short story about feminine exploration.

•Tryouts by Susana Casares: Being a teenager isn't easy, especially for Nayla, a Muslim-American girl who wants to join her new high school's cheerleading squad.

•Viva by Amanda Bluglass: A documentary portrait of singer Viva Hamnell, who, at age 82, may hold the title of Britain's oldest punk rocker.

Admission is $20 in advance, $25 at the door. Students receive a $10 discount with ID. Tickets are available in advance at the Guerrieri University Center Information Desk until 3 p.m. Friday, March 6. Proceeds benefit the Life Crisis Center.

Sponsored by the Communication Arts Department, LUNAFEST is presented in connection with SU's Women's History Month celebration. To see a trailer of the films or purchase tickets online visit the LUNAFEST website at www.lunafest.org.

For more information call 410-749-8111, ext. 702, or e-mail jhale@lifecrisiscenter.org.