Friday, October 10, 2014
Solar Airstream Fab Lab Lecture and Demonstration at SU October 20-21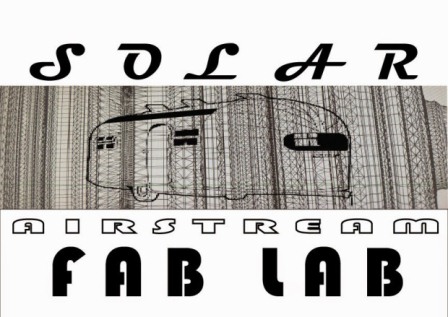 SALISBURY, MD---Visiting artists Coral Lambert and Paul Higham come to Salisbury University for a lecture and demonstration in the Solar Airstream Fab Lab, a silver 1960s-era travel trailer converted by them into a digital sculpture lab and research studio.

They discuss their work during a lecture at 6 p.m. Monday, October 20, in Fulton Hall Room 111. The Solar Airstream Fab Lab will be parked at Red Square on Tuesday afternoon, October 21. Demonstrations are noon-2 and 3-5 p.m.



Both artists are internationally recognized in their chosen fields that span the spectrum of current sculptural practice. Higham comes from a highly conceptual background. He is a pioneer of rapid prototyping and sculpture derived from computer data. Lambert studied with Sir Anthony Caro in the 1980s and now works primarily with environmentally friendly foundry processes.

Harnessing energy via the solar panels installed on its roof, the Solar Airstream Fab Lab is a customized mobile studio for creating small-scale artworks. It houses Higham's custom-built rapid prototype machine, which he uses to manifest objects from raw data. Lambert, on the other hand, uses a cast metal foundry process to create her work.

Sponsored by the Art Department, admission to their talk and demonstrations is free and the public is invited. For more information call 410-543-6030 or visit the SU website at www.salisbury.edu.