Thursday, October 2, 2014
Dr. Yaba Blay Presents 'One Drop: Fact, Fiction or Fate?' Tuesday, October 28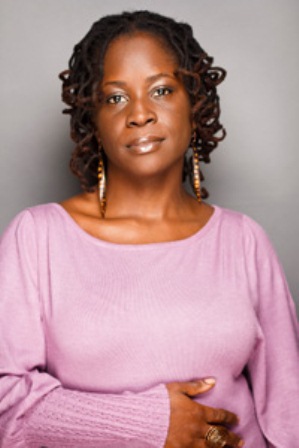 SALISBURY, MD---What exactly is "Blackness"? What does it mean to be Black? Is it a matter of biology or consciousness? And who determines who is Black … and who is not?
Dr. Yaba Blay, co-director and assistant teaching professor of Africana studies at Drexel University discusses these questions and more during the presentation "One Drop: Fact, Fiction or Fate?" 7 p.m. Tuesday, October 28, in the Wicomico Room of the Guerrieri University Center.
An SU alumna, Blay has spoken and written about global skin color politics and colorism in media including CNN in America, MSNBC, The New York Times and Ebony magazine. She is the author of (1)ne Drop: Shifting the Lens on Race and artistic director of the (1)ne Drop Project, exploring the interconnected nuances of Black racial identity.
The project inspired CNN Black in America's documentary Who Is Black in America? for which she served as a consulting producer. She also is producing a transmedia film focused on the global practice of skin bleaching with director Terence Nance. In addition, she is the editor-in-chief of BLACKprint Press, lauded by Fast Company magazine for "opening a new window into Black life."
Sponsored by the Multicultural Student Services Office, her presentation is part of SU's Enlightened Perspective Lecture Series. Admission is free and the public is invited.
For more information call 410-548-4503 or visit the SU website at www.salisbury.edu.