Thursday, September 4, 2014
SBTDC Hosts 'Shared Entrepreneurship' Workshop Friday, September 26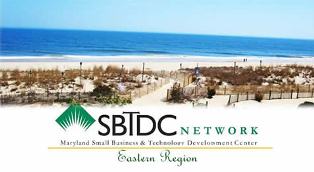 SALISBURY, MD---The Small Business and Technology Development Center at Salisbury University hosts the workshop "Shared Entrepreneurship: A Path to Engaged Employee Ownership" 8:30 a.m.-12:30 p.m. Friday, September 26, in Perdue Hall Room 274.

Co-sponsored by Chesapeake College, the event provides information for those interested in learning how shared entrepreneurship has created a competitive advantage in the global and domestic marketplaces, and how companies can use the management style to promote continuous innovation.

Dr. Frank Shipper of SU's Management and Marketing Department in the Franklin P. Perdue School of Business leads the collaborative experimental workshop. The lead author of the book Shared Entrepreneurship: A Path to Engaged Employee Ownership (written with faculty from SU and other institutions), Shipper has extensively researched collaborative management models and their role in many top companies.

He has presented on the topic at multiple conferences, and his research has been referenced by national media, including MSNBC and The Wall Street Journal, and featured on the Aspen Institute's CasePlace website. He also has received several grants and awards to continue his work, including Rutger's University's prestigious Kevin E. Ruble Fellowship.

The fee for the workshop is $100 per person or $350 for four, including materials. Each person receives a copy of Shared Entrepreneurship. Pre-registration is required by Friday, September 19.

To register online, visit http://mdsbdc.ecenterdirect.com/ConferenceDetail.action;jsessionid=CF598A468BF57FBCCF62D5B62CDDC2F5?ID=11381. For more information call 418-548-4419 or email Francesca Hedrick at fahedrick@salisbury.edu.