Friday, April 4, 2014
Greensburg GreenTown Executive Director Is Next Bellavance Honors Speaker Thursday, April 10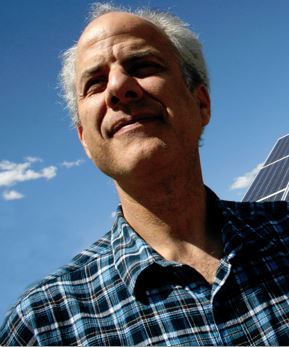 SALISBURY, MD---At 9:45 p.m. May 4, 2007, an EF5 tornado leveled the rural town of Greensburg, KS.

Just days after the storm, the community came together and decided to rebuild sustainably, striving to become a model green town for the future. Since this landmark commitment was made, Greensburg GreenTown, a grassroots community-based organization, has worked side-by-side with city and county officials, business owners and local residents to incorporate sustainable principles into their rebuilding process.

Daniel Wallach, executive director of Greensburg GreenTown, discusses the strides the organization has made in the past seven years as the next speaker in Salisbury University's Bellavance Honors Lecture Series. His presentation, "Natural Disaster Recovery and Sustainability: How Can They Work Together?" is 7 p.m. Thursday, April 10, in the Worcester Room of the Commons.

Projects undertaken by Greensburg GreenTown include a series of sustainable homes and buildings, many of which have attained Leadership in Energy and Environmental Design (LEED) certification from the U.S. Green Building Council. Of those buildings, a number have received LEED Platinum certification, the council's highest.

Media from NBC to the BBC and The New York Times to National Geographic have taken note of Greensburg GreenTown's efforts and accomplishments.

Sponsored by the Bellavance Honors Program, admission to Wallach's talk is free and the public is invited. For more information call 410-677-6556 or visit the SU website at www.salisbury.edu.