Wednesday, March 26, 2014
SU Art Galleries Hosts Second 'Art War' Apr. 26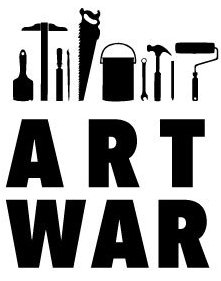 SALISBURY, MD---Local artists will go brush-to-brush to compete for cash and other prizes during the Salisbury University Art Galleries — Downtown Campus' second annual Art War.
The competition takes place during the Salisbury Area Chamber of Commerce's 32nd annual Salisbury Festival on Saturday, April 26.
Student, amateur and professional artists have five hours, starting at 10 a.m., to create their work live in front of festival-goers. Those attending the festival will vote on which work they like best. Winners will be announced at 4 p.m. The first-place artist receives a solo show at a Salisbury University Art Galleries location. Gift certificates and cash prizes are available for second and third place.
Each artist is given a 10-foot-by-10-foot space in which to create. Indoor and outdoor spots are available. Setup begins at 9 a.m. Artists must bring their own supplies, including tables and chairs. A drop cloth and basic lighting are provided. Entries may be comprised of any material that is not hazardous, illegal or damaging to the provided space. SU Art Galleries sponsors the competition.
For more information call 410-548-2547, e-mail galleries@salisbury.edu or visit www.salisbury.edu/universitygalleries/blog.html.