Thursday, February 27, 2014
Downtown Gallery Showcases Works by Pusa, Eun Kyung Suh Mar. 7-Apr. 18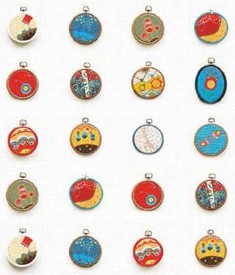 SALISBURY, MD---Salisbury University Art Galleries — Downtown Campus presents works by two distinct artists March 5-April 18.

Artworks by Korean-American artist Eun Kyung Suh are featured in the exhibit "untold stories." In the adjacent gallery space, the Estonian Embassy to the United States presents works by artist Pusa (Piret Bergmann [Torim]) in the exhibit "Undiscovered Worlds: The Secret of Lacebird."

A meet-the-artist reception with Pusa starts 6 p.m. Wednesday, March 5. A closing reception for both exhibits begins 5 p.m. Friday, April 18, during the Salisbury Arts & Entertainment District's monthly Third Friday celebration.

Suh, associate professor of art at the University of Minnesota Duluth, explores the diasporic experiences of Korean adoptees and immigrants. Her textile sculptures and installations address feelings of alienation within an adoptive society. She has exhibited throughout the United States and in Russia.

A painter, writer and children's book illustrator, Pusa focuses on "little things in between big things, for example, a small crack in a skyscraper's foundation, the inside of a lemon peel or a bubble in boiling porridge.

"I like to imagine life inside tiny things," she said. "I believe that there is brisk and colorful life inside the tiny things in life."

Her work has been shown worldwide in group and solo exhibitions. In 2008, she received the Culture Award of Pärnu in Estonia. Her visit is sponsored by the Estonian Embassy; World Artists Experiences, Inc.; and SU's Cultural Affairs Office.

Gallery hours are noon-6 p.m. Wednesday-Friday, noon-4 p.m. Saturday. Sponsored by SU Art Galleries, admission is free and the public is invited.

For more information call 410-548-2547 or visit the SU Art Galleries website at www.salisbury.edu/universitygalleries.