Friday, January 31, 2014
Allegheny Baroque Ensemble Opens Jackson Chamber Music Series Spring Season Saturday, February 8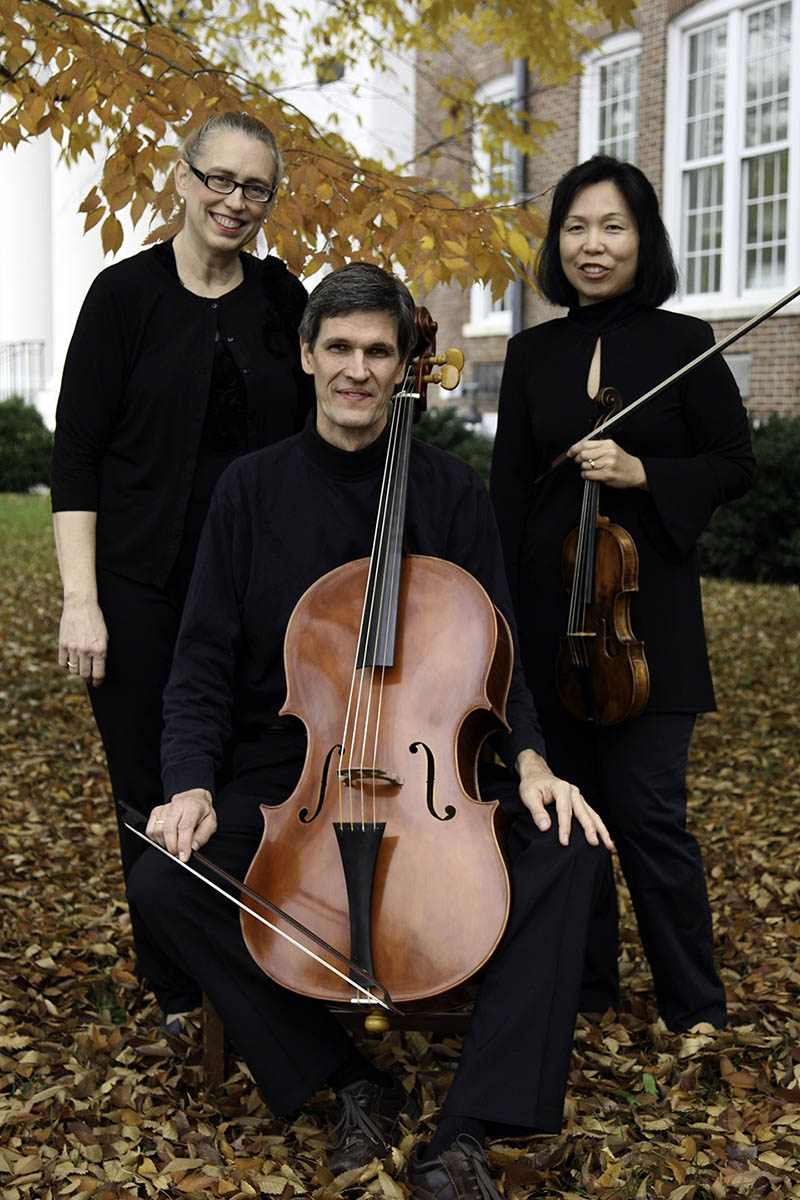 SALISBURY, MD---The Peter and Judy Jackson Chamber Music Series at Salisbury University opens its spring season Saturday, February 8, with the Allegheny Baroque Ensemble's Valentine's Concert.
Featuring violinist Sachi Murasugi, cellist Jeffrey Schoyen and harpsichordist Gwendolyn Toth, the concert is 7:30 p.m. in the Great Hall of Holloway Hall. The program includes music from 17- and 18th-century Europe, performed on period instruments by the trio and guest musicians John Moran and Risa Browder.
Featured chamber works by Telemann, Geminiani and Erlebach are paired with Couperin's Sonate en Quatuor "La Sultane" and theatre music by Henry Purcell.
SU faculty round out the concert by reading poems with love themes in French, German, Italian and English. Readers include Dr. Corinne Pubill of the Modern Languages and Intercultural Studies Department, Dr. Joerg Tuske of the Philosophy Department and Michael Carlos of the History Department.
Murasugi has performed extensively as a professional orchestral and chamber musician. She has been concertmaster of the Sorg Opera Orchestra in Ohio and the Filarmonic del Bajio in Mexico. She also has been a member of the West Virginia Symphony, Louisiana Philharmonic and Springfield Symphony and received the National Endowment for the Arts Rural Residency Grant in chamber music. She is concertmaster for the Salisbury Symphony Orchestra at SU.
Conductor and music director of the SSO and the Salisbury Youth Orchestra, Schoyen teaches cello and bass at SU. He has given concerts throughout the United States, Germany, Mexico, Spain and Ecuador, and received a Frank Huntington Beebe Grant to study in London with William Pleeth. He is also a Tanglewood Gustav Golden Award recipient.
Toth is one of only a handful of American conductors of historical performance ensembles and orchestras. She is the founder and director of ARTEK. Internationally, she has performed at festivals in Holland and the Czech Republic. She has released several albums, including a CD of Bach's Goldberg Variations on the lautenwerk and a compilation of works by Heinrich Scheidemann on the meantone organ.
Moran, a faculty member at Johns Hopkins University's Peabody Conservatory, plays baroque cello. A member of the Rebel Violins of Lafayette, Capriole, Mensa Sonors and Trio Riot, he has performed with the Smithsonian Chamber Players and Orchestra and Washington Bach Consort, among others. Along with his recording credits, he is a contributor to the revised New Grove Dictionary of Music.
Bowder, also on faculty at Peabody Conservatory, has performed with the Smithsonian Chamber Players, London Classical Players and Academy of Ancient Music, among others. Her recording credits include Chandos, Hyperion, Dorian, Virgin Clasics, Erato and Deutsche Grammophon EMI.
Sponsored by the Office of Cultural Affairs, admission is free and the public is invited. For more information call 410-543-6271 or visit the SU website at www.salisbury.edu.