Friday, September 6, 2013
Fulton Faculty Speak During Colloquia Series September 17-November 12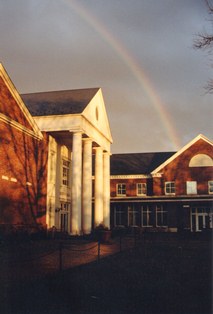 SALISBURY, MD---Faculty in Salisbury University's Charles R. and Martha N. Fulton School of Liberal Arts share their research and expertise during this fall's Fulton Faculty Colloquia series.
Presentations are 3:30 p.m. select Tuesdays from September-November in Teacher Education and Technology Center Room 152. Topics and speakers include:
September 17 – "Rape Empathy and Sexual Victimization" with Dr. Suzanne Osman, professor of psychology
October 15 – "Economic Principles in Writing Center Administration" with Dr. Nicole Munday, associate professor of English and University Writing Center director
October 29 – "Walking with Extinction: Poems for Okami" with Dr. James Hatley, professor of environmental studies and philosophy faculty affiliate
November 12 – "Tracking Changes: Thinking About Scholarly Editing as Part of Your Professional Development" with Dr. Chris Vilmar, associate professor of English and graduate director for programs in English.
Sponsored by the Fulton School, admission is free and the public is invited. Light refreshments will be served. For more information call 410-543-6450 or visit the SU website at www.salisbury.edu.