Thursday, June 20, 2013
Faculty-Staff Giving Campaign Continues Through June 30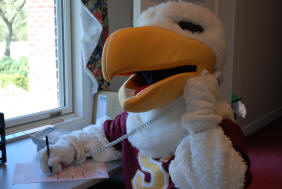 SALISBURY, MD---Salisbury University Advancement and the SU Foundation, Inc., thank more than 240 employees who have supported the campus during its Faculty-Staff Giving Campaign for the last academic year.

Those who would like to help a part of the University that is important to them may still do so, before June 30, by visiting http://www.salisbury.edu/giving/programs/facstaff.html.

View a list of possible designations or make an unrestricted gift to support SU's greatest needs. Contributions may be made via payroll deduction, check and credit card.

"A strong foundation of giving within the University sends an important message to alumni and friends," said Amy Waters, SU's Director of Leadership Giving and Stewardship.

For more information, or to discuss other donation options, contact the Office of Alumni Relations and Annual Giving at 410-543-6042.