Wednesday, May 15, 2013
SU Art Galleries Downtown Campus Hosts Inaugural Exhibits May 17-June 29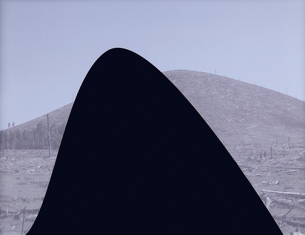 SALISBURY, MD---The Salisbury University Art Galleries Downtown Campus, at 118 N. Division St., hosts its first two exhibits May 17-June 29.

A reception is 5-8 p.m. during the Salisbury Arts & Entertainment District's Third Friday event on May 17.

The first in a series of exhibitions highlighting artists from major cities in the region, "Young Philly" is a group show featuring artwork never before seen on the Eastern Shore by emerging artists currently living and working in Philadelphia. Artists include Thomas Clark, Micah Danges, Alexander Rosenberg, Anne Schaefer, Becky Suss, Marc Zajack and Mauro Zamora.

These artists, though at the beginning of their careers, already have achieved accolades from such sources as New American Paintings, Vox Populi, Title Magazine and the Fleisher Art Memorial, and won awards including the Belgium International Glass Prize and Pew Fellowship in the Arts.

Exhibiting concurrently with "Young Philly" is "The Immortals," a solo show of works by local artist Jessica Cross Davis. Her paintings explore the permeable boundary between realism and abstraction through the manipulation of a familiar medium: portrait painting.

Her portraits of young men and women play with light, projections, symbolism and painterly technique to show what she calls the "universal dichotomy between strength and vulnerability. The works address the notion that we are, as human beings, the only species on earth conscious of both love and ambition who have an inexorable expiration date."

Davis has been creating and displaying art for more than 10 years. She earned her M.F.A. from the Pennsylvania Academy of the Fine Arts in 2007 and has had several solo exhibitions throughout the mid-Atlantic. She also has sold works internationally. She teaches painting, drawing, design and printmaking in SU's Art Department.

Gallery hours are noon-6 p.m. Wednesday-Saturday and other times by appointment. Admission is free and the public is invited. For more information call 410-548-2547 or visit the SU Art Galleries' Web site at www.salisbury.edu/universitygalleries.