Wednesday, October 10, 2012
'Beyond DNA' Author Speaks at Nabb Research Center Wednesday, October 10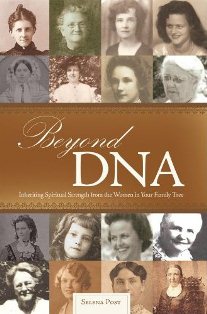 SALISBURY, MD---Author Selina Post shares how she discovered her heritage and the benefits of researching ancestors during the presentation "Beyond DNA" 7 p.m. Wednesday, October 10, at Salisbury University's Edward H. Nabb Research Center for Delmarva History and Culture.

Post is the author of Beyond DNA: Inheriting Spiritual Strength from the Women in Your Family. She found inspiration to study her heredity from the women role models in her life. Beyond DNA examines heroic traits that may exist in heredity lineages and why many people are not more aware of these traits. She spent seven years researching 15 women in her lineage.

By looking at her ancestor's lives and the important historical events in their backgrounds, Post was better able to understand her spiritual strengths and weaknesses. Post said her knowledge on her ancestors has affected her life dramatically and enlightened her to live as a godly woman.

Sponsored by the Nabb Research Center, admission to her talk is free and the public is invited. For more information call 410-543-6312 or visit the center's Web site at http://nabbhistory.salisbury.edu.