Wednesday, September 19, 2012
Tournees Festival Showcases French Films at SU September 21-23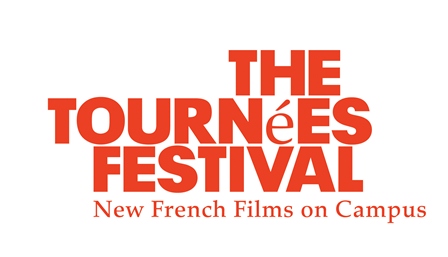 SALISBURY, MD---Contemporary French cinema comes to Salisbury University from September 21-23 as part of the French American Cultural Exchange's Tournées Festival.
Screenings are in Perdue Hall's Bennett Family Auditorium. Films are shown in French with English subtitles unless otherwise noted. Selections include:
Friday, September 21, 7:30 p.m. – Le Havre, 2011. This Cannes Film Festival winner centers on a young African boy who arrives by cargo ship in the port city of Le Havre. There, an aging shoe shiner takes pity on the child and welcomes him into his home.
Saturday, September 22, 1 p.m. (English with French subtitles) and 3 p.m. (French with English subtitles) – Une Vie de Chat (A Cat in Paris), 2012. Nominated for the Academy Award Best Animated Feature Film of the Year, this movie follows a cat who lives a secret life as a cat burglar's aide. He must come to the rescue of Zoe, the little girl he lives with, after she falls into a gangster's clutches. Rated PG.
Saturday, September 22, 7:30 p.m. – Les Femmes du 6ème étage (The Women on the Sixth Floor), 2012. A Parisian captain of industry in 1962 learns there is much more to life than turning a profit when his life is turned upside down by a half-dozen Spanish maids. The film received multiple nominations and one win (Best Supporting Actress for Carmen Maura) at the César French Film Awards. Please note that this movie contains mature content.
Sunday, September 23, 2 p.m. – 17 Filles (17 Girls), 2011. This nominee for Best First Film at the César French Film Awards was inspired by the true story. In a small French seaside village, high school students make a pact to get pregnant and raise their babies together.
Sunday, September 23, 7:30 p.m. – Le Gamin au Vélo (The Kid With a Bike), 2011. This winner of the Best Film Award at the Cannes Film Festival tells the story of a young boy left at a state-run youth farm after his father abandons him. In a random act of kindness, the town hairdresser agrees to foster him on weekends. Rated PG-13.
Sponsored by the Charles R. and Martha N. Fulton School of Liberal Arts, the festival is made possible with the support of the Cultural Services of the French Embassy in the United States, the Centre National de la Cinématographie et de l'Image Animée, The Florence Gould Foundation, CampusFrance, the Grand Marnier Foundation and highbrow entertainment. Dr. Maarten Pereboom, dean of the Fulton School, and SoBo's Wine Beerstro also have provided support for the event.
Admission is $5 per film. A five-film package is available for $15. SU students receive one ticket free per screening with ID. To reserve tickets in advance, e-mail Dr. James Burton of the SU English Department at jaburton@salisbury.edu.
Ticket holders receive a 20 percent discount at SoBo's with the presentation of their ticket or stub Friday-Saturday, September 21-October 6.
For more information on the series call 410-543-6030, visit the festival Web site at http://www.salisbury.edu/English/film/tournees2012.html or visit the festival Facebook page at "Tournees Film Festival at SU."