Friday, August 3, 2012
Gallery Talk, Reception Close 'Cold Fusion' Exhibit at SU Saturday, August 4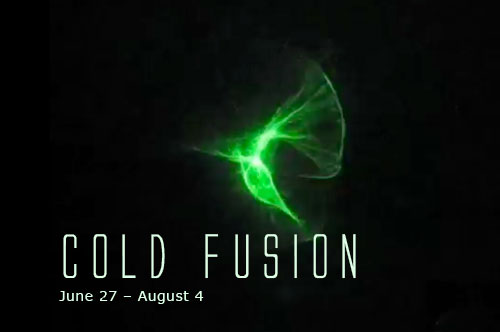 SALISBURY, MD---Salisbury University Galleries director Elizabeth Kauffman presents a family-friendly artist talk as part of closing ceremonies for the University's "Cold Fusion" exhibit.
Her discussion is 3 p.m. Saturday, August 4, in the University Gallery of Fulton Hall, followed by a closing reception from 4-6 p.m.
Submitted artworks on display from 19 artists represent a fusion of ideas, materials, forms and processes that result in something greater than their parts. They employ the ideas of science fiction and magic, among others.
The exhibit includes works by Jackie Brown, Richard Dana, Noelle Gray, David Hamlow, Christopher Hill, Even Larson-Voltz, Kyu-Jin Lee, Monika Malewska, Tim Maloney, Amanda Marcott, Kim Matthews, David Mazure, Mark Nystrom, Caitlyn Shea, Ian Shelly, Clayton Skidmore, Sam Smith, Sally Schulter Tardella, Margi Weir and Khristian Weeks. These artists, from throughout the United States, work in a variety of media.
Admission is free and the public is invited. For more information, call 410-548-2547 or visit the University Galleries Web site at www.salisbury.edu/universitygalleries.