Monday, April 30, 2012
'Basque Games and Dances' Presentation at SU Wednesday, May 2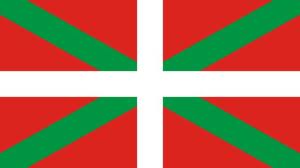 SALISBURY, MD---When residents of Europe's Basque Country migrated to the western United States, they brought their culture with them — including games and dances.

Drs. Clara Urdangarin Liebaert and Joseba Etxebeste Otegi, physical activity and sports sciences facilty at the University of the Basque Country UPV/EHU, discuss these recreational activities Wednesday, May 2, at Salisbury University. Their presentation, "Basque Games and Dances Under the Stars and Stripes," is 5-7 p.m. in Perdue Hall's Bennett Family Auditorium.

The Basques proudly claim their heritage through dance and play as it was done in old Europe, but have adapted their culture of origin to the American world. Liebaert and Otegi reflect on the role of these games and dances in the socialization of new generations of Basque-Americans.

Sponsored by the Sociology and Health and Sport sciences departments, admission is free and the public is invited. For more information call 410-543-6030 or visit the SU Web site at www.salisbury.edu.