Friday, February 24, 2012
Astronaut Arnold Speaks at SU Thursday, March 1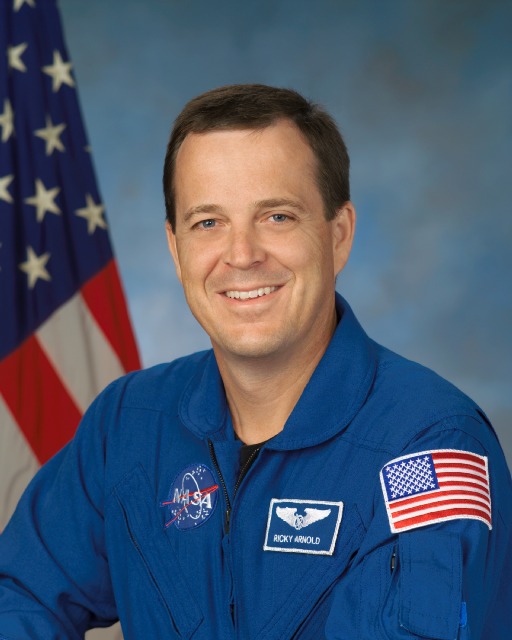 SALISBURY, MD---Astronaut Richard Arnold II of the National Aeronautics and Space Administration (NASA) speaks at Salisbury University on Thursday, March 1. His talk, "An Overview of the Space Shuttle Mission" is 7 p.m. in Perdue Hall's Bennett Family Auditorium. The campus and greater communities are invited to attend.

Arnold's visit is part of the second annual Eastern Shore Regional Tournament of the Maryland Science Olympiad, held at SU on Saturday, March 3. Participating are 16 teams of middle and high school students from across the region.

Arnold was selected as a mission specialist by NASA in 2004 and later completed astronaut candidate and aquanaut trainings. In 2007, he served on a 10-day NASA-NOAA mission at Aquarius, the world's only undersea lab, to conduct experiments and operations in a simulated lunar outpost.

In March 2009, Arnold flew in space aboard the STS-119 Discovery, which delivered power-generating solar array wings and a truss element to the International Space Station. During the 12-day mission, he accumulated 12 hours and 34 minutes of "extravehicular activity" during two spacewalks.

A native of Bowie, MD, Arnold earned a B.S. and a teaching certificate from Frostburg State University and an M.S. in Marine, Estuarine and Environmental Science from the University of Maryland. He began his career as a U.S. Naval Academy oceanographic technician before teaching middle school science in Waldorf, MD; conducting research at Horn Point Environmental Laboratory in Cambridge, MD; and working in marine science at Cape Cod National Seashore.

He has taught internationally: biology and marine environmental science in Morocco; middle and high school science in Saudi Arabia; and middle school mathematics and science in Indonesia and Romania. He also has led workshops on science teaching methodologies at international education conferences. He is married to Eloise Miller Arnold and they have two daughters.

Sponsored by the Richard A. Henson School of Science and Technology, admission to Arnold's talk is free. For more information, call 410-543-6030 or visit the SU Web site at www.salisbury.edu.