Wednesday, January 25, 2012
Bridges to the World International Film Series at SU February 13-March 12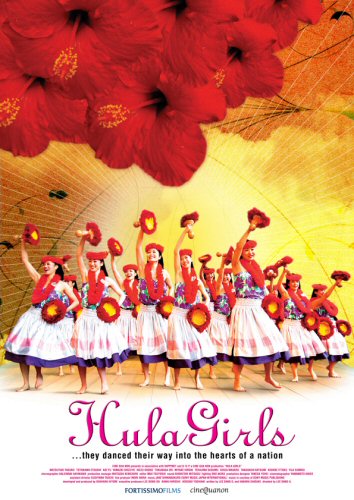 SALISBURY, MD---Salisbury University takes movie lovers around the globe to such locales as Japan, Austria, Sri Lanka, Brazil and Turkey during the fourth annual Bridges to the World International Film Series, Mondays from February 13-March 12.
All are introduced and screened at 7 p.m. in the Great Hall of Holloway Hall, followed by a discussion.
The series begins February 13, with the Japanese film Hula Girls, Lee Sang-Il's based-on-a-true-story comedy about a coal miner's daughter who takes a once-in-a-lifetime chance to escape her monotonous life only to become an unwitting hero to her depressed mining town.
Others include:
• February 20 – The Inheritors (Austria, 1998): Laborers and maidservants who inherit a farm upon their ruthless boss' death face resistance from townspeople and their former foreman as they fight social injustice and the class system of rural Austria.
• February 27 – Tender Trap (Sri Lanka, 2005): The wife of a primatologist and a research assistant who develop a mutual attraction become unsuspecting participants in the scientist's research to prove similarities in the erotic and emotional relationships between apes and humans.
• March 5 – The House of Sand (Brazil, 2006): Three generations of women eke out a living from the hostile environment of the Maranhão Desert from 1910-1969 (contains mature content).
• March 12 – Ice Cream, I Scream (Turkey, 2006): Ali, an ice cream salesman in Mula, strives to survive in the face of fierce competition from larger brands.
All films are shown in their native languages with English subtitles.
SU joins World Artists Experiences, Inc. and Maryland's Office of the Secretary of State International Division in presenting the series. Salisbury is one of five chosen screening locations in Maryland, including Annapolis, California, Frostburg and Towson.
All films are selected in cooperation with the embassy of each country. Admission is free and the public is invited.
For more information call 410-543-6271 or visit the SU Web site at www.salisbury.edu.