Wednesday, February 9, 2011
LA Phil's Sarah Jackson Joins SSO for 25th Anniversary Season Concert Feb. 26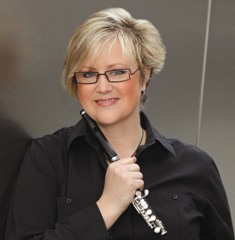 SALISBURY, MD---The Salisbury Symphony Orchestra celebrates its silver anniversary season with the return of guest artist Sarah Jackson of the Los Angeles Philharmonic for its Mid-Winter Concert, "Vive La France!" The Saturday, February 26, performance begins at 7:30 p.m. in Holloway Hall Auditorium.
Jackson, whose late grandfather, Dr. Roger Jackson, was a founding board member of the SSO, is one of the nation's leading musicians. She has held the position of piccolo for the Los Angeles Philharmonic since 2003 and was recently a featured player in a PBS broadcast conducted by the internationally renowned Gustavo Dudamel. She also was one of six musicians sent by the LA Phil to teach in Venezuela's internationally renowned children's program. In addition to orchestral playing and teaching, Jackson has frequently been engaged as soloist on flute and piccolo in Japan, the Czech Republic, Canada and the U.S.
She recently was featured on the cover of Flute Talk magazine. A copy of her article is available here (copyright 2011 The Instrumentalist Publishing Co., used with permission from Flute Talk).
"The Los Angeles Philharmonic is arguably one of the two top orchestras in the country, definitely one of the top five," said Dr. Jeffrey Schoyen SSO conductor and musical director. "Sarah Jackson playing with the SSO is like having a major league player say, 'Sure, I'll play the game with you!'"
A sought-after teacher who attracts students from across North America, she will conduct a master class on Thursday, February 24, at 3:30 p.m. in Fulton Hall Room 112. Admission is free and the public is invited.
As part of the concert Jackson will perform on both piccolo and flute. Cecile Chaminade's Flute Concertino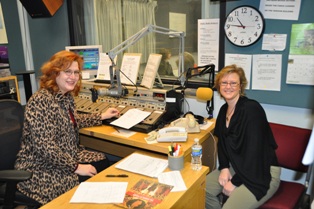 is one of that composer's best-known works. Extremely popular on both sides of the Atlantic at the start of the 20th century, Chaminade was awarded the Légion d'Honneur in 1913, a first for a female composer. Eugene Damare's piccolo concerto Les Echos de Bois, also written during that era, is the earliest type of piccolo concerto. Originally conceived to be played outside in a bandshell, Jackson performed it at the National Flute Convention last summer and the audience loved it.
The concert is a homecoming of sorts for the musician. Her parents, Dr. Peter and Judy Jackson, are major benefactors of the symphony, and she previously performed with the SSO in February 2005 with her husband, guest musical director and conductor Clyde Mitchell.
The evening of French favorites also includes Camille Saint-Saens' Symphony No. 3 with organ, Emmanuel Chabrier's "Joyeuse marche," and the famed "Gymnopedies 1 and 2," by Erik Satie, arranged by Claude Debussy.
Sponsored by PKS and Company, P.A., admission is $20, $15 for seniors, and $5 for children 12 and under. For tickets visit www.salisburysymphonyorchestra.org. A pre-concert talk by Public Radio Delmarva Program Director Pam Andrews is at 6:30 p.m. in the Great Hall. In addition, a free concert study guide for Symphony No. 3 is available on the SSO Web site.
The Local Owner Restaurant Association offers 10 percent off the entire check at participating restaurants Friday-Sunday, February 25-27, with an SSO ticket or stub. For a list of restaurants visit www.lorarestaurants.org.
A free concert shuttle runs from the Guerrieri University Center parking lot off Dogwood Drive to Holloway Hall from 6:30-7:30 p.m. and returns following the performance.
For more information call 410-548-5587 or visit the SSO Web site.