Wednesday, September 15, 2010
Registration Open for Oct. 2 '1960s at 50' Adventures in Ideas Seminar
SALISBURY, MD---If the 1960s was, as some scholars assert, America's second Civil War … who won?
That's the theoretical question posed by three current and former Salisbury University faculty as they present "The 1960s at 50," this academic year's first "Adventures in Ideas" humanities seminar. Their presentation is 10 a.m.-3 p.m. Saturday, October 2, in Teacher Education and Technology Center Room 179.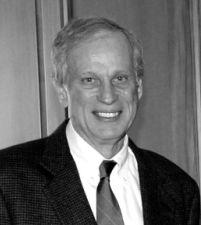 Featured speakers include professors Harry Basehart, political science faculty emeritus; Donald Whaley, history faculty emeritus; and John Kalb, English faculty.
"This year marks the 50th anniversary of the 1960s, a very complex and tumultuous time in American history," Whaley said.
"This is the perfect opportunity to look back at the historical and cultural significance of the decade with some new perspectives, and also assess where we are now."
The professors probe the decade of Vietnam and the antiwar movement
(Basehart and Whaley are both veterans of the war). Other topics include the Civil Rights Movement, feminism, the hip counterculture and the birth of the new conservative right in politics. Kalb, who hosts the Public Radio Delmarva folk music program Just Folks, also examines the music of the decade, which is known for being the heyday of folk music, and fostering the origins of rock.
Upcoming topics in the series include "An Island of the Mind: Eastern Shore Folklore in Continuity and Transition" with Dr. Polly Stewart, SU English faculty emeritus, on Saturday, February 5; and "Lysistrata" with Drs. G. Ray Thompson of SU's History Department and T. Paul Pfeiffer of the Theatre and Dance Department, in connection with the Bobbi Biron Theatre Program's production of the Aristophanes play, on Sunday, March 6.
"The series is designed to be an in-depth examination of important social, cultural or moral issues," Whaley said.
Sponsored by the Charles R. and Martha N. Fulton School of Liberal Arts and the Whaley Family Foundation, cost is $30 per seminar, $75 for all three. The fee includes coffee, snacks and lunch.
Pre-registration is required. To register or for more information, call 410-543-6042 or visit the SU Office of Alumni Relations and Annual Giving Office Web site at
http://alumni.salisbury.edu
.
/eof